Investors Play Wait-and-See With Struggling Quibi
Monday, August 3, 2020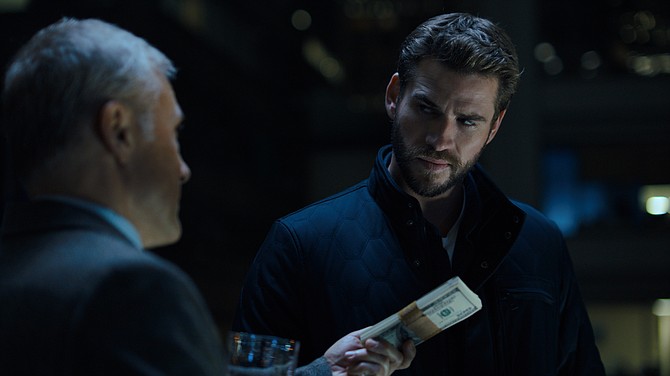 Jeffrey Katzenberg's short-form streaming service Quibi proved itself to be a contender in the world of premium quality content last week by earning 10 Emmy nominations in its first foray into TV's most prestigious annual competition.
Quibi picked up eight nominations in short-form acting categories and two in the Outstanding Short-Form Drama or Comedy Series category for "Most Dangerous Game" and "Reno 911!" The Emmys are scheduled for Sept. 20.
Emmy recognition, however, is about the only good news for Quibi in recent weeks.
The streaming service launched April 6 with $1.75 billion in funding as a mobile-only platform in search of millennial viewers. By the end of May, Quibi had attracted only a reported 2.9 million downloads of its app and a reported 1.5 million active users.
The news got worse when Quibi's 90-day free trial period ended. Sensor Tower Inc., a San Francisco-based analytics firm focused on the mobile app economy, reported that more than 90% of Quibi subscribers dropped the app when it came time to pay the $4.99 per month for a subscription with advertising, or $7.99 a month without ads.
Blaming the pandemic
Katzenberg has blamed Quibi's lackluster beginning entirely on the pandemic, which has kept many in the target audience of on-the-go millennials working remotely and observing safer-at-home protocols.
Critics have suggested Quibi would have missed the mark no matter when it had launched, saying young viewers prefer user-generated content found on TikTok or YouTube to Quibi's expensively produced, Hollywood-quality fare.
Still others contend that Quibi's insistence on presenting movies and series in 10-minute-or-less daily episodes rankled viewers used to binging full series on demand through Netflix, Amazon Prime and other streaming giants.
"My thoughts on Quibi were always that it was going to be a huge hit, or it was going to be a bomb. There really wasn't much middle ground," said Michael Goodman, director, television and media for Strategy Analytics Inc. in Boston. "It's trending in the bomb direction."
To be fair, Goodman added, it may not be too late for Quibi to adjust, perhaps by putting "quick bites" together into long-form shows.
The argument about what creative missteps sunk Quibi will mostly likely rage on as the streaming service seeks to reinvent itself.
Quibi is already allowing its formerly mobile-only content to be streamed on TV screens, and Katzenberg has said the service is experimenting with distribution on social media.
Though Katzenberg's voice has been the loudest in lamenting what went wrong, he is hardly the only party with skin in the Quibi game.
"To run something like this, you can't fund it yourself, not with (Katzenberg's) aspirations," Goodman said. "This is serious premium content we are talking about, and it costs money."
Well-heeled backers
According to information provided by Pitchbook Data Inc., Quibi's most recent $750 million in venture funding came from four companies: Katzenberg's WndrCo, Alibaba Group Holding Ltd., Hollywood Studios International and Pegasus Tech Ventures Inc., a Silicon Valley venture capital firm.
The deal closed on March 3, just in time to be trumpeted prior to the April 6 launch.
While no individual investment numbers are available because Quibi is a private company, Katzenberg is described as a minority investor.
The company previously had raised $1 billion in seed funding in a deal that closed in May 2018 from Alibaba, 21st Century Fox, Entertainment One Ltd., Breyer Capital, Greenspring Associates Inc., JPMorgan Chase & Co., Liberty Global, Lions Gate Entertainment Corp., Madrone Capital Partners, Metro-Goldwyn-
Mayer Studios Inc., NBCUniversal, Sony Pictures Entertainment Inc., Goldman Sachs Group, Walt Disney Co. and Viacom Inc.
Quibi's major advertisers have already staged a revolt. In late May PepsiCo Inc., Yum Brands Inc., Taco Bell Corp., Anheuser-
Busch InBev and Walmart Inc. were among the advertisers reportedly asking to defer payments at the same time that Quibi scrambled to think of new ways to cut costs.
Strategy Analytics' Goodman pointed out that Quibi has been a windfall for content producers who have benefited from high-priced production deals and creative freedom. Before launch, Katzenberg boasted that Quibi content could cost $100,000 per minute to produce.
That windfall, though, has not yet materialized for investors. Still, Goodman said, there is not much motivation for investors to do anything but take a wait-and-see approach.
"There's no need for them to (take action) because basically (Quibi) is on your server, and that's it," he said. "If you are talking linear television, there's real estate there. If a show is underperforming, it's taking up a spot that could potentially be replaced with something better. That's not the case with Quibi."
Investors 'can't be happy'
Chinese multinational technology company Alibaba invested in both rounds of funding for Quibi. Attorney Lindsay Conner, partner and co-chairman of the Entertainment & Media Practice at Manatt Phelps & Phillips in Century City, said that despite all the handwringing among Quibi critics, there's no reason for a company like Alibaba to consider the gamble a bad investment.
"Alibaba, like Tencent (Holdings Ltd.), has invested widely across the entertainment industry," Conner said. "They seek to participate in new and innovative technologies and platforms, as well as the traditional ones. It's a smart strategy, and like any portfolio approach, will be measured by its overall success, not the returns on individual investments. They're in this for the long run — financially and strategically — and one quarter's success or failure will not affect them or their strategy."
Although $1.75 billion seems like a large number, it becomes less daunting when considering that the investment is spread over more than 15 investors. Most have deep pockets, including Disney, with a market cap of more than $200 billion even during the pandemic.
"The investors, they can't be happy," said Brad Gastwirth, chief technology strategist for downtown-based Wedbush Securities Inc., from the company's Florida offices.
"It's quite disappointing in terms of the numbers being released," he added. "(But) those involved are quite wealthy. Is it a big focus for them? That's debatable."
For reprint and licensing requests for this article, CLICK HERE.