Molina to Buy Magellan Managed Care Unit for $820 Million
Thursday, April 30, 2020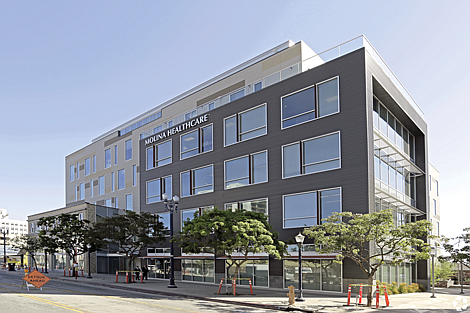 Long Beach health insurance giant Molina Healthcare Inc. has agreed to buy the Magellan Complete Care managed health care unit from Phoenix-based Magellan Health Inc. for $820 million in cash. The deal is expected to close in the first quarter of 2021.
The deal, announced by Molina after the market closed on April 30, represents the biggest step to date in Chief Executive Joseph Zubretsky's "pivot to growth" strategy, which he announced in January following three years of pullbacks from health care markets, internal restructuring and focus on improving margins.
The move comes at a time when health insurers are facing increased costs caused by the Covid-19 pandemic, which is prompting expensive treatments for thousands of severely ill patients, according to America's Health Insurance Plans, an industry trade association.
Magellan Complete Care serves roughly 155,000 enrollees in government-sponsored health care programs such as Medicaid and Medicare across six states, including Arizona, Massachusetts, New York and Virginia.
The unit reported 2019 revenue of more than $2.7 billion, accounting for nearly 40% of Magellan Health's $7.2 billion revenue in 2019.
With the addition of Magellan Complete Care, Molina said that it will serve more than 3.6 million members in government-sponsored health care programs in 18 states and will have 2020 pro-forma projected revenue of more than $20 billion.
"Acquiring MCC expands our geographic footprint in our core businesses of managed Medicaid, dual eligibles (for Medicaid and Medicare), and long-term services and supports," Zubretsky said in the announcement. "We believe it will allow us to scale our enterprise-wide platforms and benefit from both operating and fixed cost leverage."
The announcement comes just two weeks after Molina Healthcare nixed a $50 million acquisition deal for Chicago-based managed care insurer NextLevel Health Partners Inc. Molina said in an April 14 filing with the Securities and Exchange Commission that NextLevel Health refused to abide by terms of the deal reached in January. NextLevel Health declined to comment on the deal's collapse.
Healthcare/biomed, energy, engineering/construction and infrastructure reporter Howard Fine can be reached at hfine@labusinessjournal.com. Follow him on Twitter @howardafine.
For reprint and licensing requests for this article, CLICK HERE.