Royalties Reign for Create
Service has earned $100 million for artists
Monday, April 27, 2020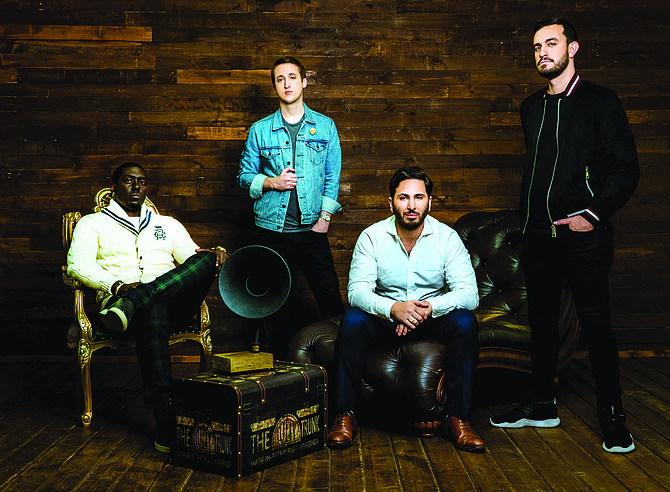 After Deshawn Raw made rap battle parodies that went viral on YouTube, he decided to rebrand himself to focus on his stand-up comedy career and deleted his popular account on the streaming platform.
His videos did not disappear, however, as fans uploaded them to their own YouTube accounts. But he was unable to make money from the views for each stream, which reached the millions.
Raw went to several companies to see if they could help him monetize the videos, but none could until he met Jonathan Strauss at Hollywood-based Create Music Group.
"They were able to do what nobody else was able to do," Raw said of Create.
Strauss and Alexandre Williams founded Create Music Group in 2015 for situations like the one Raw faced. They wanted to change the arcane business of how royalties are paid to artists and musicians. They were guided by a simple philosophy.
"The artists should get the money," Strauss said.
Before 2015, artists like Taylor Swift and Paul McCartney waged very public battles with streaming services like Spotify and Google-owned YouTube. Their ask was relatively simple, even if complicated by new technologies: They wanted fair compensation when their songs were streamed.
Strauss and Williams saw the battle as a call to action, and so they formed Create. The pair focused on middle-market artists in the electronic dance music genre who were putting their music on platforms like YouTube and SoundCloud for free and missing out on royalties for those streams.
Within a few months of launching Create, the pair had made $250,000 in royalties for their clients. By 2019, the company had generated $100 million for artists and labels.
Nearly 70,000 artists
Today, Create works with more than 3,500 labels and 68,000 artists. The company monetizes more than 12 billion monthly streams across all platforms.
Create has also expanded its expertise from EDM to include hip-hop, pop and viral videos. Among its best known artists are Jennifer Lopez, Tekashi 6ix9ine, the Chainsmokers and Dillon Francis.
The company expects to earn $10 million in revenue this year. It has expanded from a rights management company into distribution and publishing, and is now dipping into advertising.
In the beginning, Strauss and Williams found that EDM middle-market artists were only making money from their live performances, rather than chasing down earned revenue from streaming.
"Being an artist in electronic music, it's really hard to survive in that beginning stage, and you are really relying on nonresidual income. You're relying on that one event that may occur once a month," Strauss said. "For us, building up residual, recurring income was the No. 1 most important thing for artists."
Previously, for example, YouTube users as young as 16 or 17 years old were uploading their favorite songs to their own YouTube channels and were, in turn, getting advertising revenue from the platform for views generated by the videos. In some cases, the artists weren't even aware that their music was being shared, even as some of the songs became viral.
After starting out searching streams manually, Create developed the technology to track all these streams.
"I think, for us, we just hit that perfect moment when streaming was actually paying out royalties significant enough to support artists, and we came in there and just took advantage of it on behalf of artists," Strauss said.
At the time, no one else was doing it in the EDM genre. "We kind of changed the entire landscape from what it was four or five years ago," Strauss said.
Many of Create's artists earn $10,000 a month, with a few making up to $100,000 a month. Spotify, for example, pays artists $6,000 per 1 million streams.
Strauss said he doesn't take issue with users streaming songs for free. Create isn't trying to change consumers' relationships with their favorite artists. The company just wants to ensure artists get paid.
Chief Executive Strauss, 33, and Chief Operating Officer Williams, 32, met while attending Palos Verdes Peninsula High School.
While he was a student at UCLA, Strauss founded a company selling computers to independent filmmakers who used Red 4K cameras to render footage in real time. He said he made $3 million to $4 million from the business, which he operated out of his dorm room.
At the same time, Williams was working at a label distribution company called Label Engine and was also an electronic music DJ, so he had experience as an artist as well.
Strauss and Williams acquired Label Engine and had the ability to distribute songs to platforms like Apple Music, Spotify and SoundCloud. Today, Create distributes music worldwide to more than 100 streaming platforms.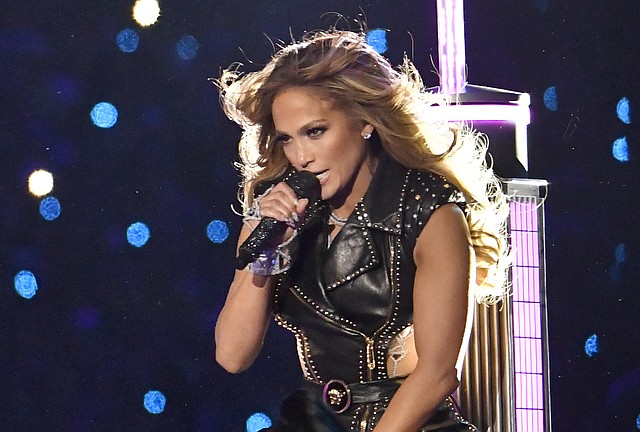 Monthly payments
One thing that sets Create apart from its competitors is that its artists get paid monthly while YouTube streams get paid out every 72 hours. Music industry royalty checks typically are delivered quarterly or semiannually.
Create's artists can also log onto the platform and see what songs are being streamed each day on Spotify and Apple Music. That helps an artist decide what kinds of songs are resonating with listeners and how to spend marketing dollars, Strauss said.
"It's very life changing," Williams said.
Strauss said that when choosing which artists to work with, the company acts more like an old-school record label, listening to their music and meeting with artists.
"If we really believe in you, then we're the right company, but if someone else is going to support you more, then we might not be the right company at that moment, and that's perfectly okay," Strauss said.

He sees the company's competitors as any distribution company, large or small. But Create works with distribution companies that might be viewed as its competitors, providing its rights management technology.
Empire Distribution, Records and Publishing Inc., which works with hip-hop artists, is one competitor. Kobalt Music Group Ltd.-owned AWAL Digital Ltd., which also signs independent artists, is another.
One thing that makes Create resemble more of a technology startup company than a music company is its organizational structure.
Departments are arranged into "tribes" based on genre. For example, there is a hip-hop tribe with experts in different areas like YouTube monetization and client outreach, and the experts across the different tribes often meet. The median age of the company's 150 employees is 26.
The company also has started to sell advertising directly on its clients' videos. The goal is to build up artists' brands.
"How do we build an ecosystem to make artists more money and as much money as possible creating an entire middle class for artists?" Strauss said. "That's been our goal from the beginning."
For reprint and licensing requests for this article, CLICK HERE.