Panorama Group Bets on Housing for Seniors
Company plans to develop multiple properties in LA
Monday, April 27, 2020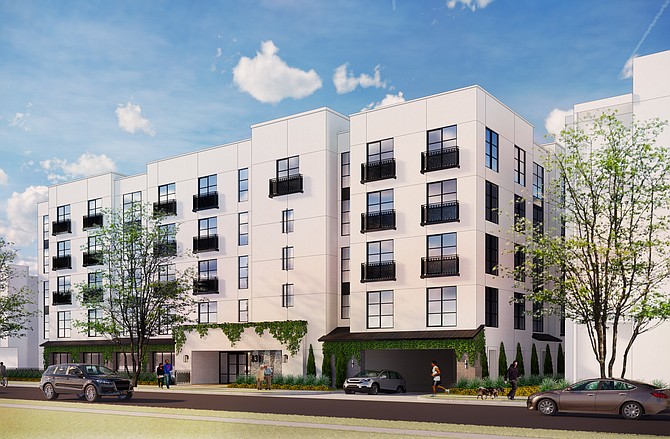 Despite current economic concerns, some developers are still betting big on senior housing.
Beverly Hills-based Panorama Group Inc. recently announced plans for senior housing developments in Eagle Rock and Mid-City.
Both properties are being designed by KTGY Architecture & Planning.
The Eagle Rock location is at 4900 Eagle Rock Blvd. and is expected to be completed in late 2022. It will have 109 residential rooms, with 87 allocated for assisted living and 22 dedicated to residents with cognitive decline.
The property will have a five-story and a four-story building connected by a courtyard.
Amenities will include a dining room, activity room, theater, hair salon and outdoor game room.
The Mid-City location is at 825-837 Holt Ave., just south of Beverly Hills. It is expected to open in late 2022.
The community is slated to have 80 resident rooms with 62 for assisted living and 18 set aside for residents with cognitive decline.
The five-story building will have a dining area, rooftop deck with bocce ball and a putting green.
Panorama Senior Housing Founder and Principal Daniel Kianmahd started the company in 2016 with the goal of bringing more senior housing to Los Angeles.
Kianmahd grew up in L.A. and attended UCLA. He spent time on the East Coast before returning to L.A.
"I recognized the deep undersupply here in L.A., and the industry is so fragmented," he said. "Most of the asset developers are based outside of L.A., the closest one being in San Diego. To be successful in L.A., it requires boots on the ground and creatively sourcing land and knowing who to go to to secure financing. I recognized an opportunity to carve out a niche."
In addition to the two recently announced projects, Panorama Group has an 88-bed project under construction in Westchester.
Kianmahd said the company decided to work with KTGY because of the architectural firm's experience designing senior housing and its track record in urban areas.
"They are both tight, urban infill sites that we are putting assisted living and memory support units on," KTGY Associate Principal Ben Seager said. "There is a similar approach, however Holt is a bit tighter."
The Holt property in Mid-City is on a much smaller lot. To deal with space issues, Seager worked on creating a subterranean-level common area. He said KTGY worked to get light and air into the space.
Kianmahd said one of the reasons there is such an undersupply of senior housing is a lack of innovation and the number of units you need to build in order to make projects pencil out. The necessity of full-time staff members makes it prohibitively expensive to do small senior housing projects.
"Without creatively designing the building and doing things like going below grade, it would be next to impossible to add the supply we need in Los Angeles," Kianmahd said.
Seager said the two projects had similar concepts, nevertheless.
"Overall, the idea behind it is the same, which is to give the right mixture of private rooms versus common spaces and the right locations so the resident can thrive, and it feels like a community," he said.
Kianmahd said the company's future focus will be on ground-up senior housing projects in L.A. that are a minimum of 17,000 square feet.
"We have to pay very close attention to what sites are left and we hope to keep moving and creatively designing buildings every year and expanding. We have no intention of stopping," he said.
Kianmahd added that senior housing is a good asset type to be in now, calling the product "recession resistant ... it's the only asset class in the recession that didn't go down — the rents didn't go down in 2009."
Seager said it's too soon to say if Covid-19 will affect the way senior living communities are designed, but the two properties the company is working on now have been designed so each floor can be its own subcommunity.
"Allowing them to socialize with a smaller group of people, if they can't with the community at large, is a big deal," he said.
For reprint and licensing requests for this article, CLICK HERE.