City of Hope Receives Grant for Covid-19 Study
Friday, April 24, 2020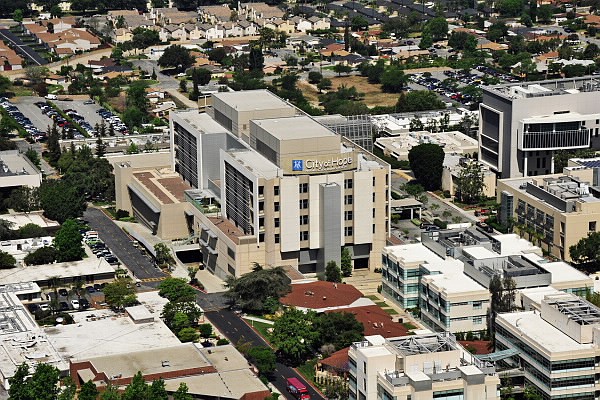 A research team at Duarte-based City of Hope has received a $750,000 grant from a stem cell research funding institute to conduct a clinical study into a Covid-19 treatment.
The board of the Oakland-based California Institute for Regenerative Medicine voted to award the grant to a research team led by Dr. John Zaia to conduct a clinical study to administer blood plasma from recovered Covid-19 patients to treat those with the virus. The grant was announced April 24.
CIRM emerged from a $3 billion bond measure approved by California voters in 2004 to fund stem cell research. This is the institute's first award related to the coronavirus pandemic.
According to the CIRM announcement, blood plasma from patients who have recovered from Covid-19, referred to as convalescent plasma, contains antibodies against the virus that can be used as a potential treatment for the disease.
But, the announcement said, there are several challenges with this treatment approach: properly identifying patients who have recovered from Covid-19; determining the eligibility of those with convalescent plasma who want to donate; collection of plasma; and determining whether the plasma treatment is effective.
For the study, Zaia and his research team will partner with medical teams at CIRM's Alpha Stem Cell Clinics Network and infectious disease, pulmonary and critical care teams from medical centers and community hospitals across the state.
Potential donors will be identified and screened for eligibility according to established national and state blood banking safety requirements. Convalescent plasma will be collected from eligible donors and given to Covid-19 patients, who will then be evaluated for response to the treatment and potential recovery.
"We are in the midst of very challenging times where there is not yet an approved treatment for Covid-19," CIRM Chief Executive Maria Millan said in the announcement. "With CIRM funding, the City of Hope Covid-19 Coordination program will tap into CIRM's network of researchers, physicians, and our Alpha Clinics to deliver this treatment to patients in need. It will also serve the critical role of gathering important scientific data about the plasma, safety, and clinical data from treated patients."
Healthcare/biomed, energy, engineering/construction and infrastructure reporter Howard Fine can be reached at hfine@labusinessjournal.com. Follow him on Twitter @howardafine.
For reprint and licensing requests for this article, CLICK HERE.