Needed Shifts From Supplements
Startup broadens approach to cover health and wellness
Monday, April 20, 2020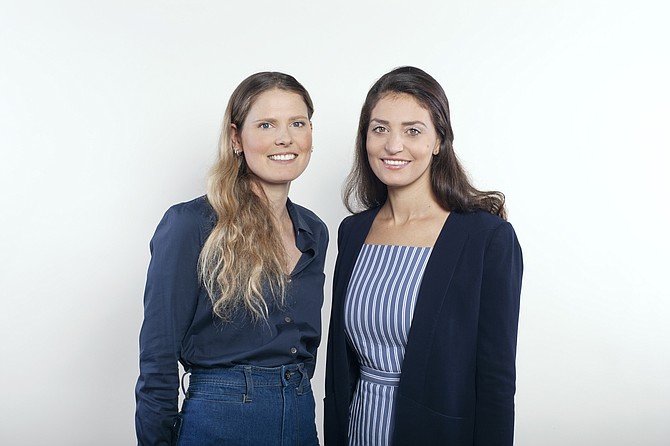 Talk about unfortunate timing.
Just as Brentwood-based startup Needed wrapped two years of development and began marketing its first product — a nutrition supplement for women of childbearing age — Covid-19 hit, prompting the company onto a different path.
While Needed is still selling its supplement, it has turned toward building an online community around nutrition and other health concerns for the same demographic. "We've decided to focus more on the psychological nourishment through health practitioners," Needed co-founder Julie Sawaya said.
Needed has gathered more than two dozen yoga practitioners, childbirth coaches and nutrition experts. It pays them with money previously earmarked for marketing the nutrition supplement. "We like to think of this as long-term brand development for us," Sawaya said.
Sawaya and co-founder Ryan Woodbury met at Stanford University's Graduate School of Business where they came up with the idea to focus on developing nutrition supplements for women who want to become pregnant, are pregnant or have just given birth.
"We saw that proper nutrition is lacking among many women before, during and after pregnancy," Woodbury said. "It's about filling in the gap that OB-GYNs are leaving as they treat women prenatally."
Woodbury and Sawaya launched their company after graduation in 2017, raising $2.1 million from angel and family office investors. They began developing supplements, including a powder-based product containing the fatty acid omega-3, which they started beta testing last year. In January Needed began marketing the product, pairing it with a blood test kit for women to determine their omega-3 fatty acid levels. The blood samples are sent to a lab in South Dakota, and the results made available to customers online.
Because it's a dietary supplement, the nutrition powder is not subject to approval or regulation by the Food and Drug Administration. That means claims of its effectiveness or safety are not validated as rigorously through clinical studies as FDA-regulated drugs.
But after only eight weeks, the Covid-19 pandemic hit. Sawaya and Woodbury put their nutrition powder sales and marketing efforts on hold.
"Given the current environment, we think it's prudent to pull back on our marketing spend though product sales are continuing," Sawaya said.
For reprint and licensing requests for this article, CLICK HERE.