LABJ Insider
Seasons on the Brink
Monday, April 20, 2020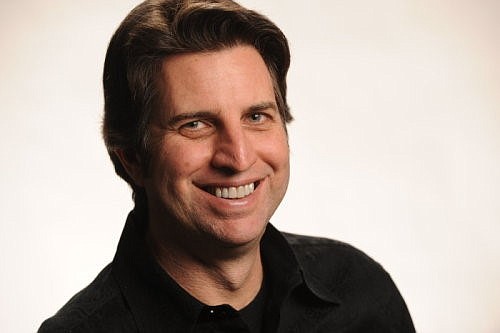 A summer without 18,000 aficionados filling up the Hollywood Bowl several times a week? A season without 50,000-plus fans packing nightly into Chavez Ravine? A newly completed SoFi Stadium with 70,000 silent seats as pro football waits on the sidelines?
In early March, those scenarios seemed unimaginable. Last week, Mayor Eric Garcetti said they were probable.
As the Covid-19 crisis wears on and the lockdown continues — painful but effective as it seems to be — Los Angeles has done an admirable job of adjusting.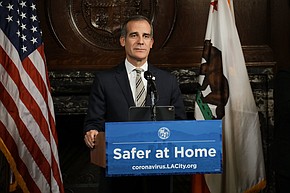 But last week's suggestion by Garcetti that the city might not find its post-pandemic footing for sporting events and concerts until 2021, well, that was disconcerting on several levels.
Let's face it, we're good at big events (that's why we'll be hosting the Summer Olympics for the third time in 2028). We care deeply about them. And they bring out the best in us. They're a huge part of what makes L.A. L.A.
And because big events are big business, they also fill many coffers at many touchpoints in Southern California's economy.
Here's hoping that first pitches, kickoffs and opening notes return sooner rather than later.
• • •
We're proud to unveil a new iteration of our much-loved Style section this week. Many of you have been profiled by staff reporter Diane Haithman, who always finds unique ways to highlight L.A.'s business community.
Our latest take, inspired by the realities of social distancing, features more executives and allows them to talk about how they're adjusting, leading and inspiring. We trust you'll find it as informative and rewarding as we do.
• • •
If ever there were a year when 4/20 seemed more like a necessary relief than a frivolous pseudo holiday, this would be it. Given the various ways Angelenos are coping during the pandemic, it's not surprising that cannabis sales are surging for most local retailers.
Staff reporter Coco Huang offers an in-depth look at the state of the market on page 6. It's an illuminating read — she talked with owners and execs for businesses like Weedmaps, Sweet Flower and L.A. Cannabis Co. — and the story is supplemented by deep data on retail outlets in the city, county and state.
And be sure to check out staff reporter James B. Cutchins' cover feature on the challenges for would-be cannabis retailers — they're facing months of delays and hundreds of thousands of dollars lost — as they wait for the city to dispense operating licensees.
• • •
Headlines about small business cutbacks and closures have become a steady drumbeat, a dismaying side effect of the current reality. But some items ring a little louder, like the recent announcement that Stan's Donuts, an institution in Westwood for 55 years, has servedup its final glazed cruller. Trying times, indeed.
• • •
During this uncertain period, we want to hear from you. Tell us how your business is adapting and evolving, how your teams are connecting or how your employees are being supported. Send your thoughts, notes, quotes and comments to srobson@labusinessjournal. com.
For reprint and licensing requests for this article, CLICK HERE.