Inglewood Plaza Sells for $29 Million
Joint venture acquires retail center from CIM Group
Monday, April 20, 2020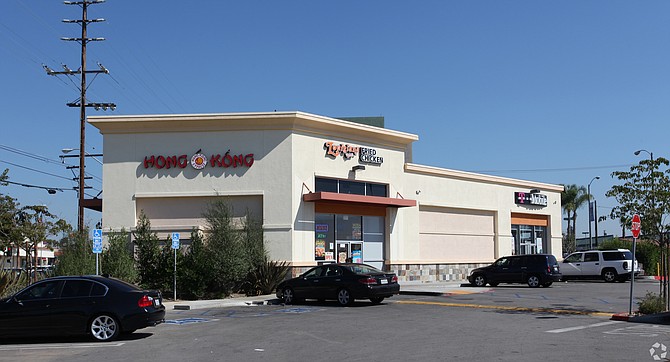 A joint venture has purchased Inglewood Plaza, a 98,000-square-foot retail center, for $29 million, records show.
Stone Hill Capital, Downtown Holdings and Urban Center Holdings bought the three-building property from CIM Group.
Tenants at the property include Burlington Stores Inc. and CVS Pharmacy Inc.
Inglewood has been an active market in recent years, with a plethora of development and large sales.
Los Angeles Clippers owner Steve Ballmer recently purchased The Forum from New York-based Madison Square Garden Co. for $400 million.
Ballmer has been in talks with the city to build a new arena for the basketball team nearby.
And Los Angeles Rams owner Stan Kroenke's development company is working on a stadium and 280-acre retail and entertainment complex nearby.
The stadium is slated to become home to the Rams and the Los Angeles Chargers.
The first phase of the project will also include an office complex, partially leased to NFL Media; 500,000 square feet of retail space; a 300-room hotel; and 314 apartment units.
The Los Angeles Philharmonic has also announced plans to redesign a former Inglewood bank building into a 25,000-square-foot youth orchestra center.
And Harridge Development Group is working on Grace Park, a 228-unit condominium complex at the former Daniel Freeman Hospital.
Inglewood Plaza isn't the only CIM Group building to sell recently.
The Mid-Wilshire-based company announced in March the sale of a 147-unit multifamily site called the Elevate and an adjacent collection of 37 apartments in West Los Angeles.
The buyer and sales price were not disclosed.
CIM Group was part of the biggest retail sale of 2019. The company sold the 460,000-square-foot retail and entertainment complex at Hollywood and Highland. DJM Capital Partners and Gaw Capital USA purchased the site for an estimated $325 million, according to CoStar Group Inc.
CIM Group retained ownership of the Dolby Theatre in the complex.
For reprint and licensing requests for this article, CLICK HERE.