Pasadena Office Site Sells for $78 Million
Tetra Tech among tenants at complex
Monday, April 13, 2020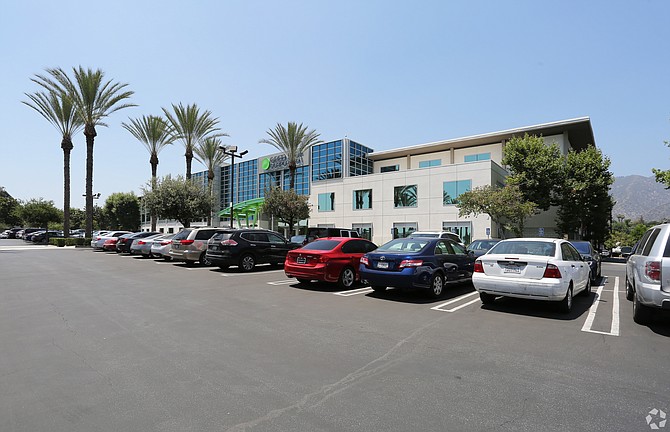 Pasadena Corporate Park, a three-building complex spanning 260,000 square feet, has sold for $78 million.
Columbia Property Trust Inc. sold the property to an unnamed buyer.
One of the complex's largest tenants, Tetra Tech Inc., recently signed a 65-month lease renewal for the property.
Pasadena Corporate Park is located at 3454-3455, 3465 and 3475 E. Foothill Blvd. The first two buildings were 100% leased at the time of the sale, and the third was 87% leased, according to data from CoStar Group Inc.
The office market in Pasadena has been booming. The market had a vacancy rate of 11.1%, in the first quarter, down from 13.6% the previous year, according to data from Jones Lang LaSalle Inc.
The asking rate for Class A office space in the area was $3.89 a square foot, up 48 cents in a year, according to JLL data.
And developers have taken note. There were 215,000 square feet of office space under construction in the area in the quarter.
Downtown-based Coretrust Capital Partners is working on a $50 million renovation of the Pasarroyo, formerly known as Corporate Center Pasadena. The office campus occupies a 6-acre city block and is made up of four buildings.
Pasadena Corporate Park isn't the only large office sale in Pasadena in recent months. GWP Real Estate and Parviz Galdjie purchased a 168,000-square-foot office building at 199 S. Los Robles Ave. in Pasadena from Laurus Corp., Ethika Investments and Miramar Capital Advisors for $55 million in February.
The building was only 72% occupied at the time of the sale, according to CoStar, which also reported that the buyer will make some improvements to the building.
The three-building office portfolio known as the Pasadena Collection sold for $193 million in October.
Swift Real Estate Partners purchased the property from an investment manager. The Pasadena Collection has more than 517,000 square feet of office space.
For reprint and licensing requests for this article, CLICK HERE.