SpaceX Cargo Capsule Returns from Space Station
Wednesday, April 8, 2020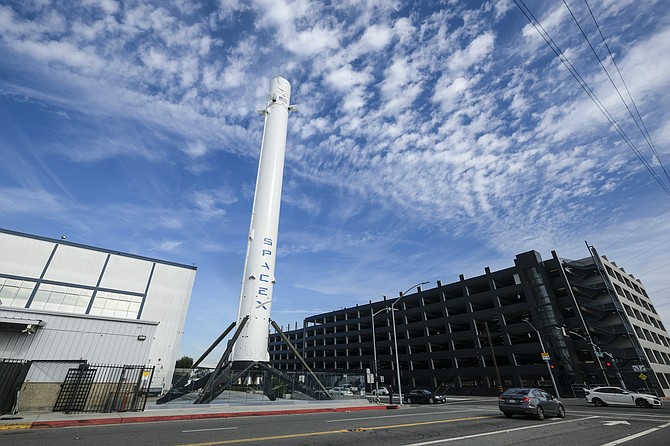 A SpaceX Dragon cargo capsule was released from the International Space Station's robotic arm and splashed down in the Pacific Ocean off the coast of Long Beach on April 8.
The capsule's return marked the completion of SpaceX's 20th commercial resupply service mission, or CRS-20. The mission was contracted by NASA for the delivery of cargo and supplies to the International Space Station.
The Dragon cargo capsule launched aboard a Falcon 9 rocket from Cape Canaveral Air Force Station in Florida on March 6. Three days later, it was captured by Canadarm, the space robotic arm used for docking unpiloted spacecraft that deliver science payloads and cargo to the space station.
The Falcon 9 first-stage booster used in this mission previously flew on the CRS-19 mission in December 2019. The Dragon spacecraft that supported the final mission had been previously used in the CRS-10 mission in February 2017 and the CRS-16 mission in December 2018.

The Dragon capsule returned to Earth after four weeks in space. It carried more than 4,000 pounds of scientific experiments and other cargo.
NASA said the experiments included one with 3D heart cell tissue, another making food and nutrients in space and one focused on developing technology for printing human organs in space.
SpaceX has delivered more than 95,000 pounds of resupply cargo and returned 74,000 pounds of cargo since its first Dragon missions for NASA in October 2012, according to NASA Public Affairs Officer Leah Cheshier.
SpaceX said CRS-20 is the final resupply mission for its first iteration of the Dragon spacecraft.
The Dragon capsule that will be used in subsequent cargo missions will automatically dock at the space station rather than require robotic action, Cheshier said.
For reprint and licensing requests for this article, CLICK HERE.