Staying Sharp
Elicia Castaldi I Girl with Knife
Monday, April 6, 2020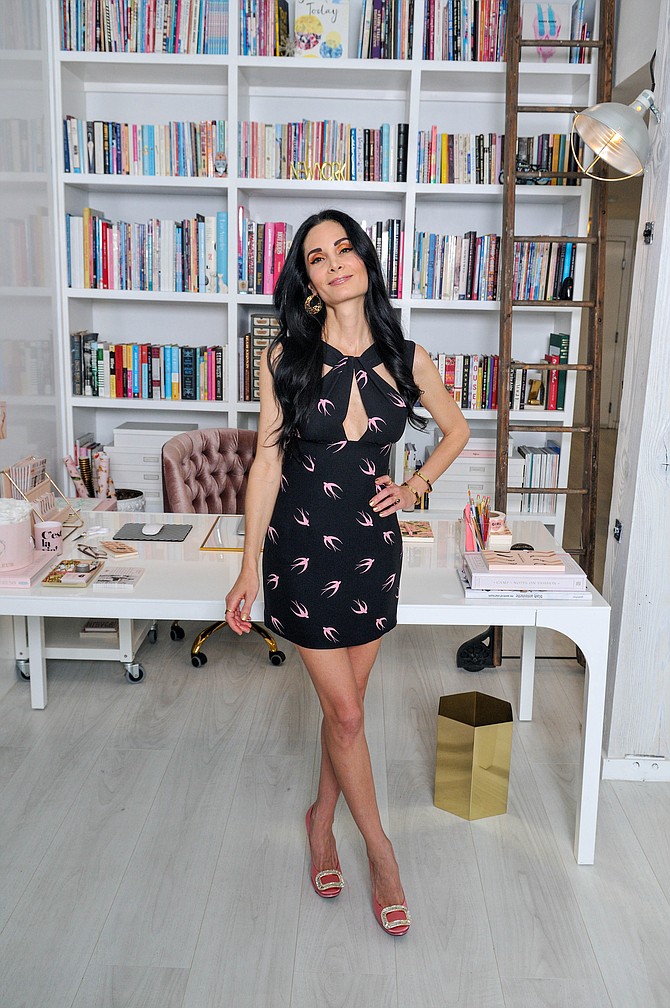 The founder and creative director of Girl with Knife stationery company, Elicia Castaldi, was looking sharp during a recent visit from the Business Journal, from the X-Acto knife in her hand to her hot pink stiletto pumps.
The knife is a tool of the trade for an artist and designer who sometimes creates collages out of images cut out from magazines. The shoes are just for fun. Both items reflect the individualistic style that keeps her fast-growing business on the cutting edge as "your BFF in greeting cards and paper goods."
Never mind that her office space is tucked into a small corner of the Marina del Rey home she shares with husband, David Kokakis, and her white rescue cat, Princess Vespa, who has become an Instagram star representing Castaldi's photogenic brand. The workspace is as decorative as the rhinestone buckles on her sky-high heels.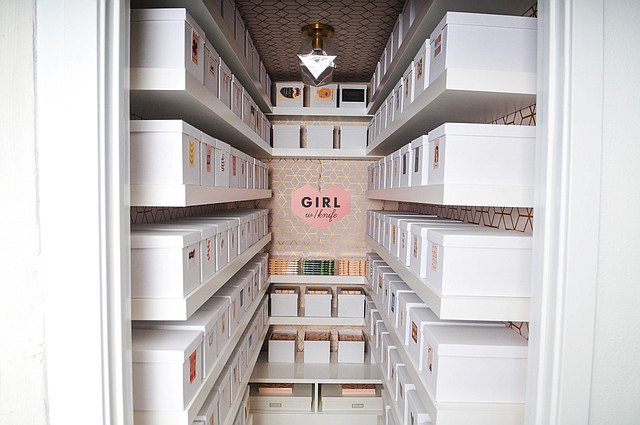 Nothing about Castaldi or her surroundings, in fact, fails to make a personal statement. She and Kokakis seem to make all events into a party. An interview becomes the perfect excuse to break out the champagne for mimosas.
Since this conversation took place about a week before California Gov. Gavin Newsom's statewide stay-at-home directive during the coronavirus crisis, Kokakis also served tiny bottles of hand sanitizer, festively displayed in a wine glass.
Castaldi is a Rhode Island School of Design graduate who began her career as a children's book illustrator and a fashion art director. She launched Girl w/Knife in December 2018 and took the brand to her first trade show in February 2019. "I knew within an hour that my brand was going to be a big success," she said. "(It was) a real pinch-me moment."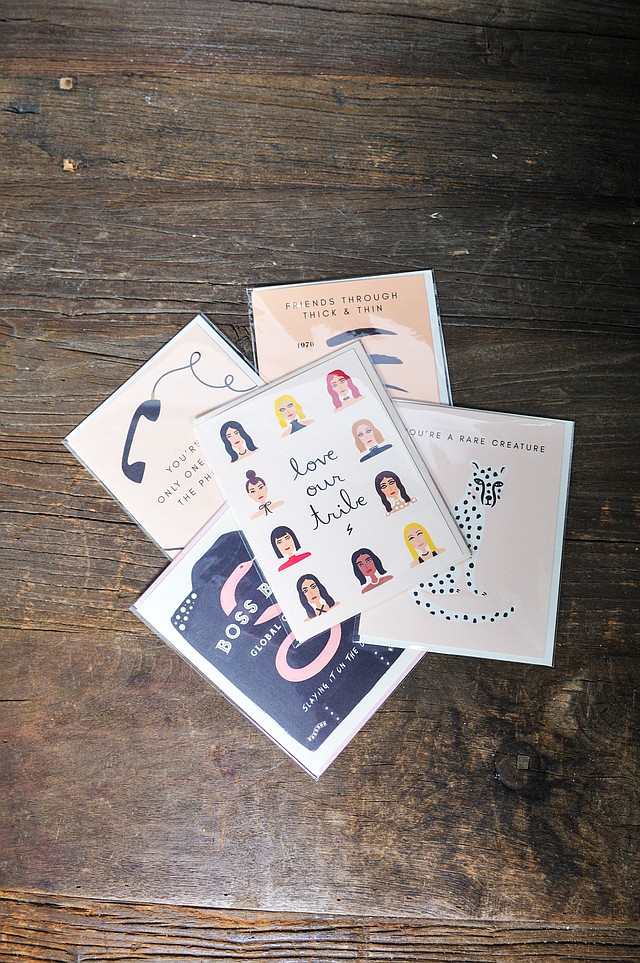 The self-described "girl power" brand is now sold via the company's website, as well as in more than 400 brick-and-mortar stores in six countries, including the Paper Source Inc. chain and Bonjour Fête party store in Studio City.
Castaldi said the next step is to expand her line to gift items and housewares, including art prints, wallpaper, candles, pillows, dish towels and coasters. As with the paper goods, Castaldi will be the sole designer.
"I would say my personal style is feminine, glamorous, but definitely a little bit rock 'n' roll," Castaldi said. "Not too buttoned-up, sexy. I can't live life without 6-inch heels.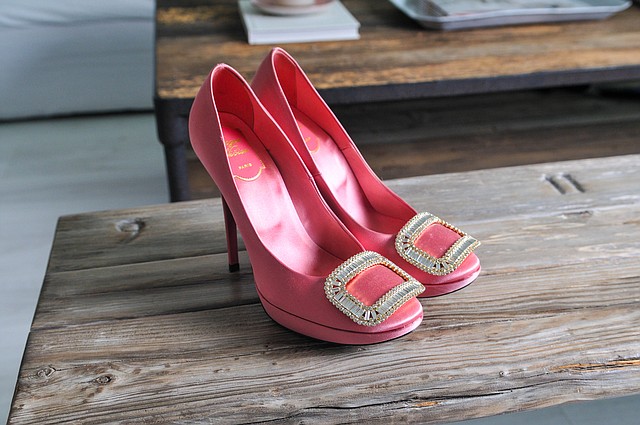 "I am very strong, but I'm also very feminine," she continued. "I come from a very loud Italian family, and I'm not afraid to talk to anybody. I'm very disarming, and I think that comes across in my cards."
While her target market is women, she said many greetings cards work for any gender. "There is a card that says, 'You're a nightmare, but I love you,'" she said with a laugh. "I made that for my husband, but he could also give it to me."
See the full photo spread in the April 6, 2020, print edition.
For reprint and licensing requests for this article, CLICK HERE.