Virus Forces Brokers to Get More Creative
Listing agents turn to virtual tours and 3D images
Monday, April 6, 2020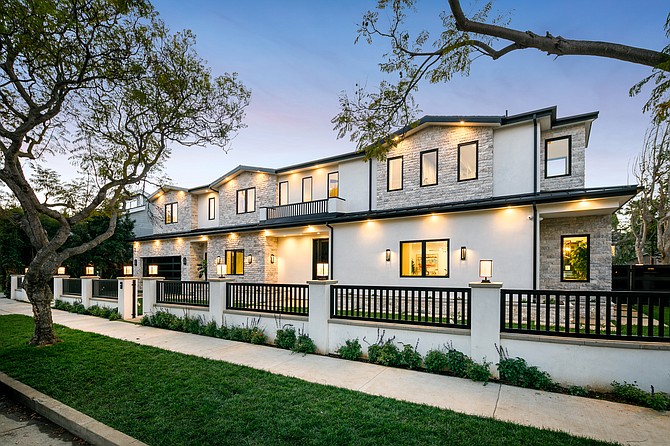 Top residential real estate agents in Los Angeles are trying to find ways of selling properties while people are observing the "safer at home" ordinance.
Venice-based Halton Pardee & Partners Inc. Chief Executive Tami Pardee is using 3D technology to go beyond traditional photos when showing what a property looks like online.
The 3D images allow potential buyers to move their cursor around the screen to see an area from all angles and get a better sense of the space.
Pardee was already using the technology before the coronavirus crisis but said she has been increasing its use since the pandemic began.
She isn't the only broker using 3D technology to help sell homes. During the first week of the lockdown, Zillow saw a 191% increase in the creation of 3D home tours on its listing platform.
Many agents at The Agency are doing virtual tours and using 3D tech to show homes, according to the brokerage's founder, Mauricio Umansky. He said he has signed leases virtually and has done FaceTime showings on properties, but hasn't sold any homes yet by virtual tours in L.A.
"Particularly at the high end, you need to see the property," Umansky said.
He said that since the coronavirus pandemic began, offers have decreased. Activity right now is about 50% lower than Jan. 1-Jan. 7, usually the slowest week of the year, he added.
And while people are quarantined or partially limited to staying in their homes, Pardee has noticed an uptick in website traffic and says she believes that when the "safer at home" ordinance lifts, people will be ready to pounce.
"A lot of people do look at homes. With this and the lockdown, people are in their houses now and realizing how important a home is to them," she said.
After the lockdown ends, "people will want to get out and see houses," she said. "People are realizing how important a home is."
Hilton & Hyland luxury agent David Kramer, who had more than $200 million in sales in 2019, according to the brokerage, said agents have become online marketers.
He said it is important to have not just photos but also floorplans, drone images and videos so buyers can get a more complete picture.
Kramer said he has sold homes online before, but most people still want to come see the property in person. He explained that to sell online he's had to get creative.
"I've done some FaceTime walkarounds, and we've made the deal," Kramer said. "Other people are using Zoom, Skype and Google Hangouts.
"It's not easy to sell a house strictly online," he added. "It's done, but it's not easy."
Kramer said he and his team are being proactive, following up with contacts to try and get interest in properties, especially with people who may have seen the home previously.
And he is optimistic about the future.
"There were a few weeks of utter shock. Now that people realize it's not going to pass that quickly, people see they still need a house," Kramer said. "You're going to see movement. It's not an impulse buy like food; it's a second tier of need."
Pardee said she has still been fielding calls from people interested in purchasing homes, including from potential buyers who see an opening.
"Some people say this is the opportunity they've been waiting for. They haven't been able to buy a house because of the competition," Pardee said.
She added that she nevertheless thinks agents are in a "holding pattern right now" and does not expect to make a lot of sales sight unseen. Some investors, though, are interested in getting out of the stock market by purchasing real estate instead, Pardee added.
Umansky said it would likely be a while before the full extent of Covid-19's impact on the market is known but that so far the market hasn't ground to a halt.
"We have seen people that were already in escrow or under contract have continued. We've seen very little fallout of properties and people in escrow. We've seen some people ask for extensions but very little fallout."
Because everyone is working remotely, he said, it's possible that escrow and contract agreements are not being reported as quickly as usual.
An earlier version of the story incorrectly identified the listing agent of the property at 541 N. Alamar Ave. Hilton & Hyland's David Kramer and Ziv Gabay hold the listing.
For reprint and licensing requests for this article, CLICK HERE.