Colony Capital to Sell Industrial Platform to Blackstone for $5.9 Billion
Monday, September 30, 2019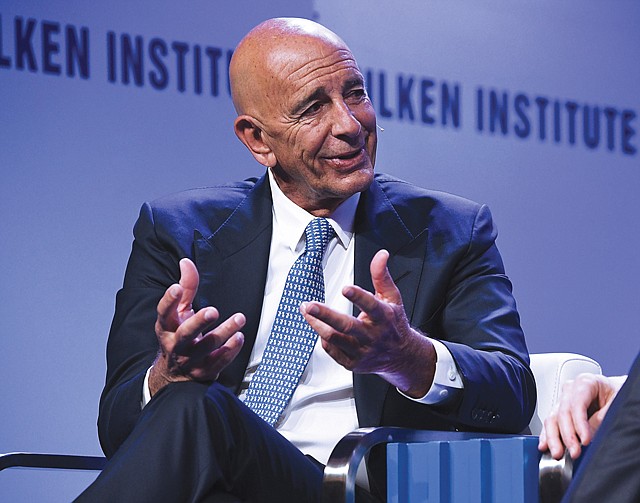 Downtown-based Colony Capital Inc. is selling its industrial platform to Blackstone Group Inc. for $5.9 billion, the companies announced Sept. 30.
Most of the industrial properties being sold are last-mile facilities totaling 60 million square feet across 465 buildings in 26 cities. Most of the properties are in California, Dallas, Atlanta, Florida and northern New Jersey.
Blackstone will also acquire Colony Capital's 51% ownership interest in a 4-million-square-foot portfolio of distribution properties.
"This sale allows Colony to both achieve compelling returns for our investors and generate significant liquidity, which among other uses, will help accelerate our ongoing transition into digital real estate and infrastructure," Colony Capital President Darren Tangen said in a statement.
For Blackstone, the acquisition will help build its industrial portfolio.
"As retailers continue to shorten delivery times and expand their last-mile footprints, we believe warehouses in dense population centers will continue to experience outsized demand growth," Nadeem Meghji, head of real estate Americas at Blackstone, said in a statement.
In June, Blackstone purchased Singapore-based GLP for $18.7 billion.
Industrial properties around the county are in high demand. During the second quarter, 11.8 million square feet of industrial properties sold or leased around the county, up from 11.8 million the previous quarter. The vacancy rate was a mere 1.9% and asking rent was $0.87 a square foot on a triple net basis, up 4 cents in a year, according to data from Jones Lang LaSalle Inc.
Colony proceeds from the sale are expected to be more than $1.2 billion, according to the company.
Willkie Farr & Gallagher were legal counsel to Colony Capital in the transaction. Morgan Stanley and Eastdil Secured were financial advisers, and CBRE National Partners served as a real estate adviser. Simpson Thacher & Bartlett acted as legal counsel to Blackstone.
Colony Capital also announced Sept. 30 that it completed the sale of NorthStar Realty Europe Corp. to AXA Investment Managers – Real Assets. The agreement was first announced July 3.
Thomas J. Barrack, Jr., Colony Capital's chairman and chief executive said in a statement that the transaction was part of the company's strategy to "simplify our story and balance sheet."
"We plan on using the proceeds from this transaction to continue to right-size our capital structure and invest in digital growth business," he added.
It has been a tumultuous year for Colony Capital. The firm posted a loss of $442 million during the second quarter of the year, and revenue was down 6.8% from the previous year.
The company previously announced plans to sell assets and change its investment strategy to become more profitable.
In July, the company announced that Chief Executive Thomas Barrack Jr. would step down by 2021. Barrack founded Colony Capital in 1991. He will remain with the company as an executive chairman.
Earlier this month, Colony Capital announced a joint venture with Chicago-based Equity Group Investments Inc. to provide capital to the oil and gas industry.
Commercial real estate reporter Hannah Madans can be reached at hmadans@labusinessjournal.com. Follow her on Twitter @HannahMadans
For reprint and licensing requests for this article, CLICK HERE.