Dr. Howard Murad, 80
Special Report : 8 Over 80
Friday, September 27, 2019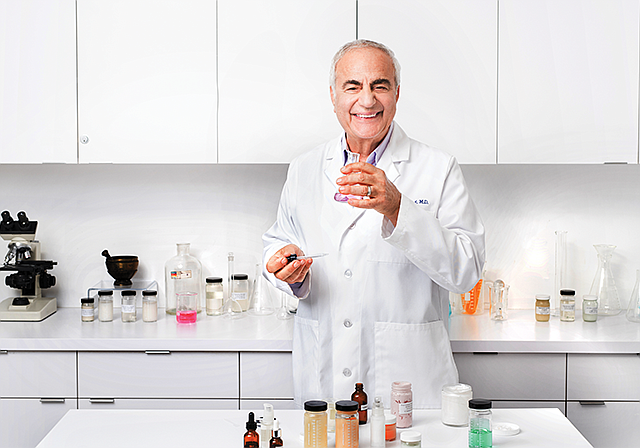 How has working in Los Angeles changed over the years?
Los Angeles is a wonderful place. Everyone is working hard to be more creative and have new ideas, so it encourages me as another businessperson. (It has become) more competitive over the years. When I started my brand, I was a first doctor brand of the modern doctors, and now I can't tell you how many other doctors are doing the same thing. You always have to be two steps ahead in order to survive and be successful, and that's a good thing.
What's next on your agenda?
I don't know what's next. Things develop that you never dream would develop. Ingredients we are adding to our formulas are always changing, and we are looking at new ways of addressing old problems. In a way, it's that same path that I've been going on over the last 30 years. I started my business when I was 50. I had no experience in business, and I certainly failed a lot in the beginning. But I learned from my failure. I think the path to success runs through failure.
What is the one thing people often get wrong about retirement?
One of the problems with retirement is it's implying that you don't have the passion anymore. If people are not going to a job, unless they have something that encourages them to do something special, to use their talent, to be invigorated on a daily basis, they don't do so well. Those who do well with retirement have passions.
What do you do for fun?
Painting. We have a patio where we all go out and do what we call art therapy. And it doesn't matter where the paint goes; we act more like toddlers. A little over 10 years ago, I took one art class … (but) I was too busy. Unfortunately, I had retinal detachment about a year after that and had to put my chin on my chest for almost a month, and I couldn't do anything. So my wife said, "Why don't you start painting?" and then it became a passion.
If you could go back in time, what advice would you have for your 50-year-old self?
All of those mistakes that I made somehow led me where I am. Yeah of course there are so many things that I probably could have done better, but I don't know that I would have at the end. I have to look at where I am now, and I'm very satisfied with my life just the way it is.
Prev Next
For reprint and licensing requests for this article, CLICK HERE.