NTWRK App Gets $3 Million Boost from Foot Locker
Wednesday, September 25, 2019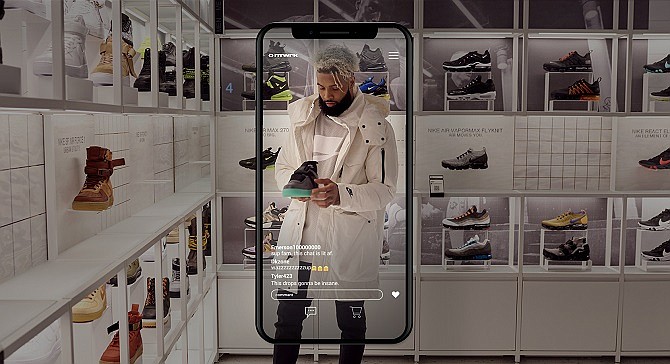 The Fairfax-based ecommerce app NTWRK got a $3 million boost from the sneaker giant Foot Locker Inc. as it looks to hype its products with Generation Z and millennials. The company, owned by Commerce Media Holdings, uses limited-edition products and celebrities to create buzz on its app.
Foot Locker shares shot up after the announcement. The New York-based shoe retailer has been investing heavily in companies with a strong online presence that can tap into youth culture.
The investment is part of a $10 million Series A funding round that includes Live Nation Entertainment Inc., the $14 billion Beverly Hills-based events promoter.
Earlier this year, Foot Locker invested $100 million into Culver City-based 1661 Inc., better known as GOAT, a second-hand shoe seller popular among sneakerheads looking for rare finds.
"NTWRK's innovating and engaging content platform is pioneering the way brands tell their stories and the way youth culture shops," said Richard Johnson, Foot Locker chief executive in a statement.
Created by Aaron Levant — the man behind the music festival ComplexCon and streetwear trade show Agenda — NTWRK was launched in October 2018. Its tagline "shopping at the speed of culture" nods to the frenzy it tries to create online with an "upcoming drops" ticker that counts down to when its next product will become available.
Manufacturing, retail and trade reporter Rachel Uranga can be reached at ruranga@labusinessjournal.com or (323) 556-8351. Follow her on Twitter @racheluranga.
For reprint and licensing requests for this article, CLICK HERE.