44. Vera Guerin
Wealthiest Angelenos 2019
Friday, September 20, 2019
Net Worth: $1.7 Billion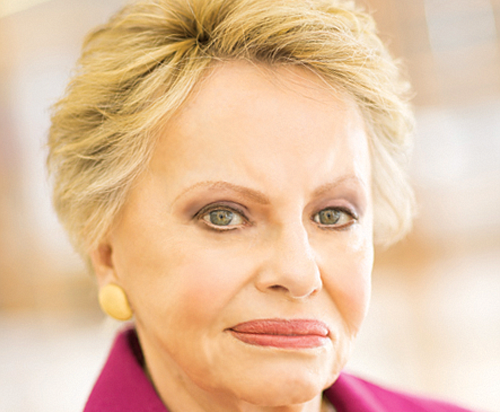 LAST YEAR: $1.5 Billion
CHANGE: +13%
AGE: 72
RESIDENCE: Beverly Hills
SOURCE OF WEALTH: Inheritance, real estate
THE MONEY: The continued strong rise in the value of real estate and the overall gains by the stock market boosted Guerin's net wealth in the past year. Guerin inherited a substantial fortune from her late father, Nathan Shapell, who passed away in 2007. Holocaust survivor Shapell left Guerin a 43% stake in homebuilding company Shapell Industries, which he founded in 1955 with his brother David and brother-in-law Max Webb. In 2013 Pennsylvania-based homebuilders Toll Bros. purchased Shapell Industries for $1.6 billion. Guerin also owns a number of commercial real estate properties throughout California.
THE BUZZ: Guerin was previously chairwoman of the board for Cedars-Sinai and president of its Women's Guild. She has donated millions of dollars to the nonprofit academic health care organization. Guerin has also produced theatrical versions of "Leap of Faith" and "Amadeus." The Guerin Family Pavilion opened at the Skirball Cultural Center in 2013.
Return to Wealthiest Angelenos List
For reprint and licensing requests for this article, CLICK HERE.