29. Neil Kadisha
Wealthiest Angelenos 2019
Friday, September 20, 2019
Net Worth: $2.7 Billion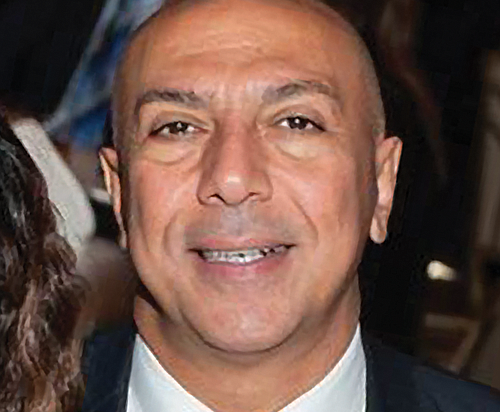 LAST YEAR: $2.3 Billion
CHANGE: +17%
AGE: 64
RESIDENCE: Beverly Hills
SOURCE OF WEALTH: Telecommunications, investments
THE MONEY: Kadisha has benefited from his substantial stake in San Diego-based telecom giant Qualcomm Inc., which has seen its shares increase more than 33% in past 16 months. The company is known for its cellular modem products. Its 5G technology will be integrated into its midrange 6- and 7-series processors as well as its 8-series processors by 2020, making 5G speeds beyond 1 Gbps more accessible, according to Engadget. Kadisha is also CEO of Omninet Capital, a Beverly Hills-based real estate and venture capital fund that manages $1 billion in capital and owns more than 7 million square feet of commercial real estate and 13,000 residential units nationwide.
THE BUZZ: The historically low-key Kadisha is the only member of the wealthy Nazarian family with enough known assets to qualify for the Business Journal's list. Kadisha, who was born in Tehran and educated in Manchester, England, married into the Nazarians, a Persian-Jewish family that came to the U.S. after the Iranian Revolution. Kadisha's partners in Omninet Capital include brother-in-law Benjamin Nazarian, the company's chief executive. Kadisha's wife, Dora, is the daughter of family patriarch Izak Parviz Nazarian, the late founder of Omninet Corp. The family sold its satellite technology company to Qualcomm in 1988, and Kadisha was part of the San Diego company's board until 2002.
Return to Wealthiest Angelenos List
For reprint and licensing requests for this article, CLICK HERE.