29. David Murdock
Wealthiest Angelenos 2019
Friday, September 20, 2019
Net Worth: $2.7 Billion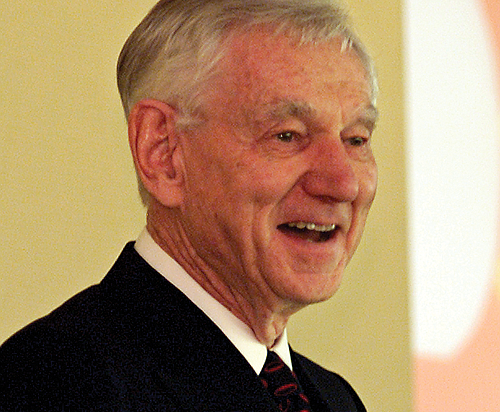 LAST YEAR: $4 Billion
CHANGE: -33%
AGE: 96
RESIDENCE: Los Angeles
SOURCE OF WEALTH: Food distribution, investments
THE MONEY: Much of Murdock's wealth is tied to Dole Food Co. Inc. and Dole's former parent company, Castle & Cooke Inc. Murdock owns 55% of Westlake Village-based Dole, a produce distributor and marketer had been struggling in recent years. Castle & Cooke's holdings include residential, office and retail developments; golf clubs and resorts; manufacturing, mining and building-material operations; and a chassis lessor business that services truck fleets.
THE BUZZ: After Murdock canceled plans to take Dole public in January, Irish company Total Produce bought a 45% stake in the business for $300 million. Dole had been having difficulty generating a profit, and last fall, the company sold its Westlake Village headquarters to Conrad N. Hilton Foundation for $50 million.
Return to Wealthiest Angelenos List
For reprint and licensing requests for this article, CLICK HERE.