Micro-Units Loom Large
REAL ESTATE: Builders, renters trying small apartments
Friday, September 20, 2019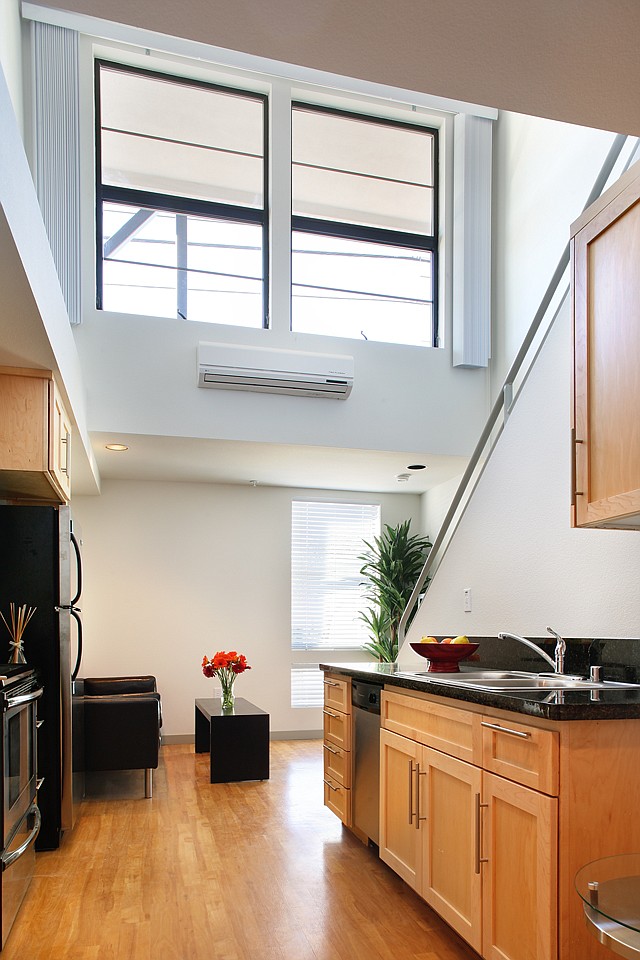 Micro-units, those shoebox-sized apartments that have long been part of New York's rental market, are making their way to L.A.
And local developers — attracted by substantially higher per-square-foot rents and motivated by the city's tight housing market — are betting that many renters are ready to go small.
Defined by the Central City Association of Los Angeles as apartments that run 140 to 350 square feet, micro-units are generally more affordable for renters than other offerings and are usually positioned near public transit.
In L.A., micro-units can ask rents that are 25% to 100% higher per square foot than larger apartments, according to the CCA.
"We look at micro-units as being part of the spectrum that doesn't currently exist," said Jessica Lall, president and chief executive of the CCA. "Micro-units aren't going to be for everybody, but they do appease and appeal to a certain demographic."
Anthony Muhlstein, a managing director at Newmark Knight Frank, agrees. "Micro-units are a newer approach to an urban infill experience for millennials who struggle with homeownership, affordability and the ability to rent in newer, well-ammenitized projects," he said.
Gaining momentum
Requirements allowing for increased density and fewer parking spots near transit stops are big reasons why these projects are being developed now, according to the CCA.
Los Angeles City Councilmember Gil
Cedillo introduced a motion Aug. 30 to explore a pilot program to develop micro-units near transit.
"Los Angeles is in a housing crisis that is placing a severe burden on low- and moderate-
income residents, exacerbating homelessness, straining state and city budgets, and jeopardizing the continued growth of our economy," Cedillo's motion stated.
Micro-units have helped address housing issues in other parts of the country, experts agree, making homes more affordable for people without using public subsidies.
Laurie Lustig-Bower, an executive vice president at CBRE Group Inc., said the smaller apartments offer an array of benefits.
"Micro-units produce a very high price per square foot in rent, and that can help make a development project economically feasible," she said.
Lustig-Bower added that the tenant pool that can afford a micro-unit is much larger than that for a high-end larger apartment.

Growing interest
Although some investors are intrigued by the new asset class, they also have concerns.
"We are interested, but it's a qualified limited interest," said Eric Jordan, vice president of fund development at Sawtelle-based Calmwater Capital. "The concern we have is the unproven nature of this niche asset class in certain markets."
For reprint and licensing requests for this article, CLICK HERE.
Prev Next