Science Projects
Santa Monica venture capital firm seeks out and supports disruption-minded startups
Friday, September 13, 2019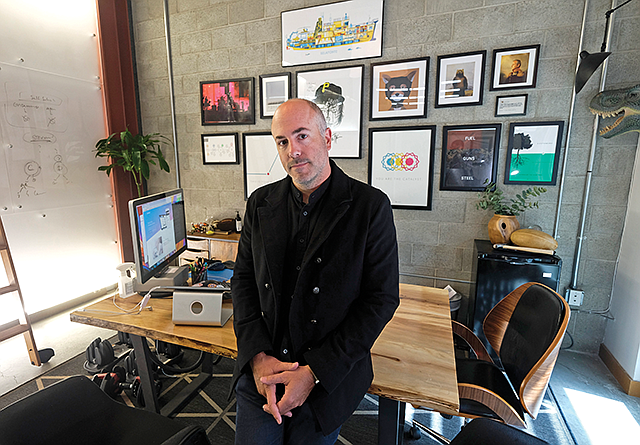 Science Inc. founder Mike Jones knows where the money is in Silicon Beach.
Prior to creating the incubator and investment firm in 2011, Jones was chief executive of MySpace Inc.; invested in and served on the board of Santa Monica-
based advertising technology company GumGum Inc.; and backed Culver City-based Maker Studios Inc., which was acquired by Walt Disney Co. for $675 million in 2014, according to PitchBook Data Inc.
For Jones, the key factors when evaluating a potential investment are brand and product differentiation. If a business has the potential to engage the consumer in a new way, then he's interested.
"I love to invest in extremes whether it's extreme price disruption or extreme brand disruption," said Jones.
Since its launch eight years ago, Jones and his team have built Science into one of the most recognizable venture capital brands in Silicon Beach.
The firm's offices, however, are a low-profile contrast to Science's status in the VC community.
Science's office, tucked inside a quiet office building next to a city parking structure in Santa Monica, is home to startups it's incubating — such as camping equipment rental company Arrive, entertainment firm Mammoth Media and canned water brand Liquid Death.
Using the offices as a base, this new generation of Science-incubated companies takes advantage of the Science facilities and easy access to mentors.
Looking for the exit
The startups are hoping for big exits — following in the footsteps of Science-backed winners including Santa Monica-based grooming subscription service Dollar Shave Club Inc., which sold to Unilever in 2016 for $1 billion, and San Francisco-based August Home Inc., a smart door-lock startup that Swedish firm Assa Abloy bought for $150 million in 2017.
"We typically do a lot of follow-on investments, and we stay highly involved with our companies," Jones said. "Eighty percent of the capital in the fund goes to companies that have been incubated within Science, and our checks come with a lot of involvement."
Not every Science investment is successful, something Jones said he has come to expect after a decade of investing. Of the 28 exits Science has facilitated since its founding, 12 companies have gone out of business following sales, according to industry tracker PitchBook Data Inc.
"If we're not having some failed investments, we're probably not being risky enough with our capital," Jones said, adding that if the company's problem isn't the founder, it's because "sometimes we get really excited about getting into markets where the fundamental economics just won't work, and the cost to obtain a customer is just too great."
Prev Next
For reprint and licensing requests for this article, CLICK HERE.