Albertsons, Vons, Ralphs Grocery Workers Ratify Contract, Get Raise
Thursday, September 12, 2019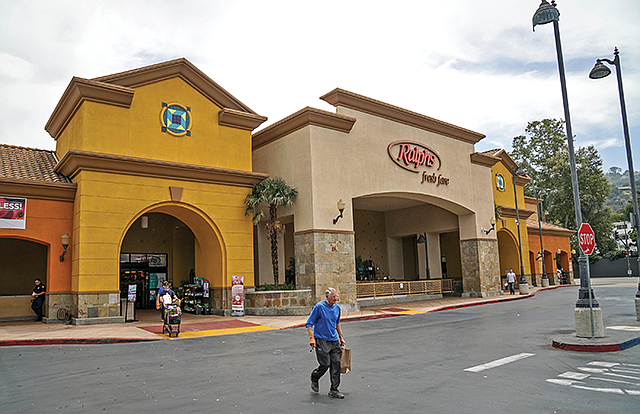 Grocery workers at Vons, Albertsons, Ralphs and Pavilions in Southern California that had been threatening to strike ratified a three-year contract, union officials announced on Thursday, calling the deal the best it's had in three decades.
The three-year contract with seven locals of the United Food Commercial Workers International Union representing 47,000 workers will increase employee wages by $1.55 and $1.65 an hour over a three-year period. It will also ensure veteran workers get 28 hours a week and stabilize the pension and health fund.
"It's the best contract we have had in 30 years," said Mike Shimpock, a spokesman for UFCW Local 770. The tight labor market and consumer pressure worked favorably for workers, he said.
The deal came as both sides had been preparing for a strike after the union said they would consider the latest offer a final one. The last walkout more than a decade ago crippled the union and significantly ate into the chains' market share.
Union officials said voting members "overwhelmingly" approved the contract, although they would not provide information on ballots cast.
Ralphs spokesman John Votava said the agreement was "a reflection of their (employees') contributions."

Beyond the traditional wage and benefits, the contract addressed the rise of robotics, automation and ecommerce. As part of the deal, the supermarket chain and union created a committee to address job training and the future of work.
Self-checkouts and robots have rapidly replaced clerks and warehouse workers throughout the industry. And the union has clamored for a larger say in training and how these automated jobs will be handled in the future.
The deal comes as the chains face a quickly changing environment and are in intense competition with non-unionized Amazon.com Inc. and the nation's top grocery seller, Walmart Inc.

Ralphs, which is held by Ohio-based Kroger Co. has been looking for ways to cut labor costs. The company has invested in U.K.-based online supermarket Ocado to develop 23 automated warehouse facilities in the United States in the coming years. And along with Albertsons, Vons and Pavilions, owned by New York-based private equity firm Cerberus Capital Management, Kroger is pouring money into ecommerce and other digital investments as consumers become more accustomed to online delivery services.
Manufacturing, retail and trade reporter Rachel Uranga can be reached at ruranga@labusinessjournal.com or (323) 556-8351. Follow her on Twitter @racheluranga.
For reprint and licensing requests for this article, CLICK HERE.