El Segundo Manufacturing Building Sells for $84 Million
Tuesday, September 10, 2019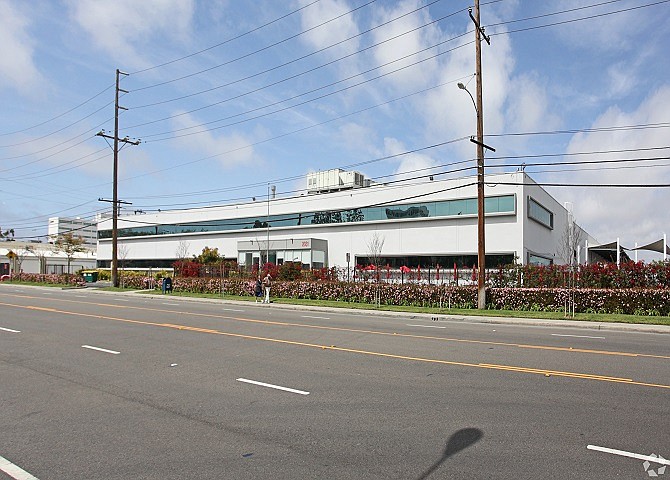 Brentwood-based GPI Cos. has purchased a manufacturing building in El Segundo for $84 million.
The 200,000-square-foot property, at 2031 E. Mariposa Ave., is leased by a research and design arm of Mattel Inc.
"El Segundo has become one of the go-to markets for firms looking for large, open-office environments," Drew Planting, a managing principal at GPI, said in a statement. "GPI has invested in El Segundo over multiple cycles, and we expect this investment will yield strong long-term value for our investors."
CBRE Group Inc.'s Michael Longo represented the seller, Angelo Gordon & Co., in the transaction.
Angelo Gordon & Co. purchased the property in 2011 for $45 million, according to CoStar Group Inc. records.
The Mariposa property opened in the 1940s as an aircraft fabrication manufacturing facility — it is one of several buildings in the area with aerospace ties that have sold recently.
TA Realty purchased a building at 101 Continental Blvd. from Vereit Inc. for $138.5 million after Northrop Grumman Corp. announced plans to leave. In 2016, Northrop Grumman sold a complex in El Segundo to Hackman Capital Partners, which is overhauling the property and turning it into creative office space.
Raytheon Co. has listed 30 acres on its El Segundo campus, mainly unused parking lots. And Boeing Co. is moving out of an El Segundo office building it was leasing that was sold over the summer for $51 million.
GPI Cos. has been busy as well. In August, the group announced it received a $300 million equity commitment from one of the nation's largest pension systems. The money will be used for mixed-use properties, multifamily housing, creative and medical offices as well as industrial and retail conversions.
In July, GPI Cos. sold the retail portion of the Burbank Collection for $27 million.
GPI's current projects include 9001 Santa Monica Blvd., an 80,000-square-foot mixed-use redevelopment, and a 12,000-square-foot retail center at 11770 San Vicente Blvd. in Brentwood.
Commercial real estate reporter Hannah Madans can be reached at hmadans@labusinessjournal.com. Follow her on Twitter @HannahMadans
For reprint and licensing requests for this article, CLICK HERE.