Clearer Skies for Air Lease
AEROSPACE: Company gains despite Max grounding
Friday, September 6, 2019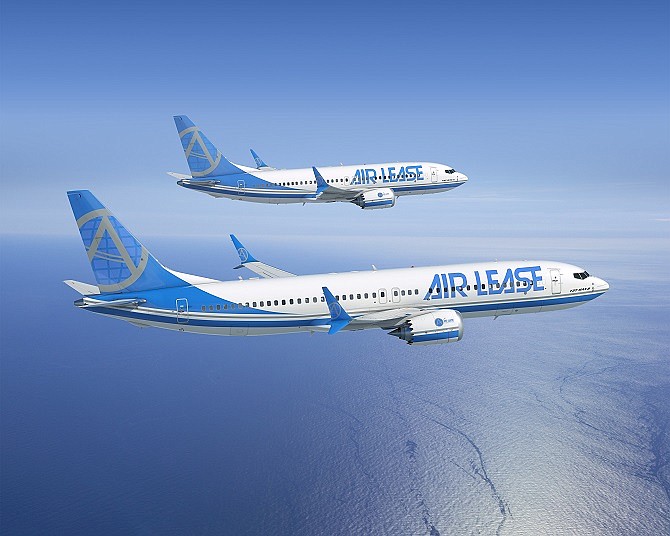 Because of delays in receiving the Max planes and planes from rival manufacturer France-based Airbus, several customers have stepped up orders for alternative single-aisle "narrowbody" aircraft, such as the Airbus A321neo, he added.
"The shortage created by the Max grounding and the Airbus delivery delays have, if anything, strengthened near-term single-aisle demand, and we have seen an uptick in certain lease rates," Plueger said. He declined to respond to an analyst's question about how much lease rates have increased.
The timing of the Max grounding may actually have helped the overall aircraft leasing market, according to Moshe Orenbuch, a New York-based analyst with Credit-Suisse.
Prior to the grounding, there were concerns about an oversupply of aircraft driving down lease rates, Orenbuch said in an email. The grounding and resulting scramble for aircraft to maintain light schedules "has caused a newer generation of lease rates to improve," he said.
Plane switch-out
Plueger told analysts that in another step to blunt the impact of the Max crisis, the company converted an order from Boeing for 15 Max planes to five 787 Dreamliner planes that can be placed more quickly with its customer airlines.
"The grounding demonstrated Air Lease management's operational skill" in negotiating this conversion, Valentin said.
The lack of cancellations for Max planes, robust orders coming from aircraft buyers and the company's order conversion have propelled a rebound in Air Lease stock from a low of $32 a share immediately after the Max grounding in March to a high of $43 a share on Aug. 9. The share price closed at $41.46 on Sept. 4.
Investors are banking on Max flights resuming by the end of the first quarter in 2020, which would mark almost one year since the grounding. If the grounding extends longer or becomes permanent, Air Lease would have to negotiate with Boeing to recoup lost leasing income or offset canceled orders.
In its order contracts with Boeing, "Air Lease reserves the right to recoup any economic and monetary damages inflicted by the Max delivery delays from Boeing," analyst Valentin said in his Aug. 9 report on Air Lease.
Air Lease investors are monitoring the economic slowdown in Europe and Asia. If it cuts into air travel, airlines might delay or cancel orders, Valentin said in the report.
CORRECTION: An earlier version of this story misidentified the company Helane Becker works for. She is an analyst with Cowen Inc.
For reprint and licensing requests for this article, CLICK HERE.
Prev Next