Pop Star Ariana Grande Sues Forever 21 for $10 Million
Tuesday, September 3, 2019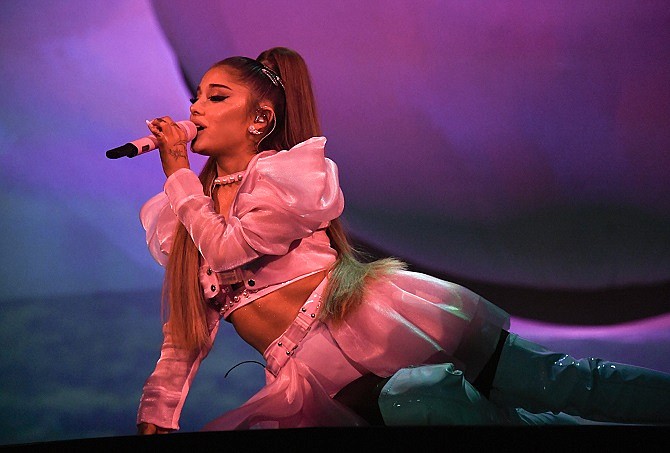 The latest hit to struggling teen fashion retailer Forever 21 Inc. is a lawsuit filed by pop superstar Ariana Grande for $10 million. The lawsuit accuses the fast fashion chain and its beauty company started by the founder's daughter of using Grande's fame to sell their products without the singer's authorization.
The Lincoln Heights-based company owned by Jin Sook and Do Won Chang reportedly began preparing for a bankruptcy filing as hopes of a financial turnaround have dwindled. The brick-and-mortar retailer has been suffering from declining sales and has struggled to keep up with more nimble ecommerce apparel brands, many of which rely on social media campaigns.
After a proposed endorsement deal with Grande fell through in January, Forever 21 began a social media campaign that riffed off of Grande's top-selling "Thank U, Next" album, Grande's lawsuit, filed in a Los Angeles federal court on Sept. 2, alleges.
"The proposed endorsement deal never came to fruition because the amounts that Forever 21 offered to pay for the right to use Ms. Grande's name and likeness were insufficient for an artist of her stature," the lawsuit states. With 163 million followers on Instagram, Grande can command thousands of dollars for a social media post, and her long-term endorsements are in the millions of dollars, the suit states.
Instead of paying her, the lawsuit alleges the company "stole" her likeness by "launching a misleading campaign across its website and social media platforms" at the beginning of the year.
The lawsuit cites at least 30 images and videos posted by the company, including one on its Instagram feed that shows several images of a woman with her brown hair slicked back in a long ponytail, one of Grande's signature looks.
"The importance and influence derived from social media marketing to consumers in today's market cannot be overstated," the lawsuit states. "Platforms such as Instagram and Twitter are premier forms of marketing for most companies today, and paying influential celebrities with large social media followings such as Ms. Grande is the modern-day equivalent of buying television ads 20 years ago."
Forever 21's top competitors include companies like Cerritos-based Revolve Group Inc., which depends on a constellation of social media influencers to sell its products.
"Forever 21 does not comment on pending litigation as per company policy," the company said in a statement. "That said, while we dispute the allegations, we are huge supporters of Ariana Grande and have worked with her licensing company over the past two years. We are hopeful that we will find a mutually agreeable resolution and can continue to work together in the future."
Manufacturing, retail and trade reporter Rachel Uranga can be reached at ruranga@labusinessjournal.com or (323) 556-8351. Follow her on Twitter @racheluranga.
For reprint and licensing requests for this article, CLICK HERE.