Investor Sell-Off Takes a Bite Out of Beyond Meat
Tuesday, October 29, 2019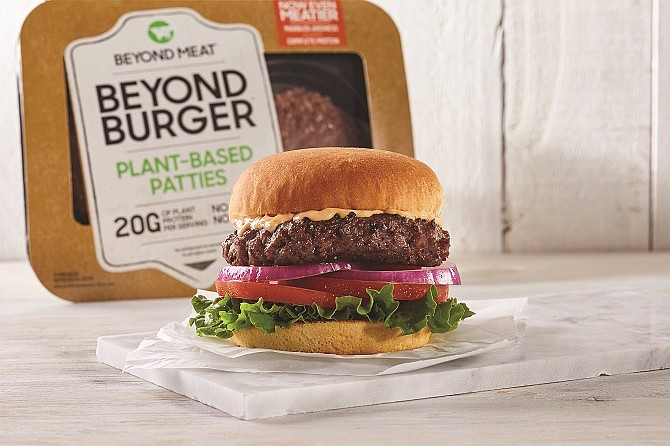 Shares of Beyond Meat Inc. fell sharply Oct. 29 as early investors got their first chance to sell stock, and analysts turned skeptical despite the company reporting its first quarterly profit.
The plant-based product maker's stock closed down 22% as investors braced for a sell-off by insiders following expiration of the so-called lockup period, when early investors were prohibited from trading the company's stock.
Beyond Meat raised year-end growth forecasts during its earnings report Oct. 28, but some analysts said the company may not meet Wall Street's goals.
"Given lofty expectations, strong quarter unlikely to be good enough with updated fiscal year 19 revenue guidance close to existing street revenue estimation, lock up period expiring and valuation," Jefferies analyst Kevin Grundy wrote in a note to clients. Still, he said, the company remains "uniquely positioned to win long term."
Despite the sell-off, Beyond Meat's shares are still more than 200% above their initial public offering price.
The company faces increasing competition in the meat-substitute market although Beyond Meat Chief Executive Ethan Brown downplayed concerns about new entrants in the market.
In third-quarter earnings reported Oct. 28, Beyond Meat revenue jumped 250% to $92 million, up from $26.3 million the in the same period a year earlier. About 45% of sales, or roughly $41.5 million, came from restaurants and food service establishments. The company has secured new deals with KFC Corp., McDonald's Corp., Subway and Denny's Corp. — all of which are testing Beyond Meat products.
The company's solid earnings report is backed by a healthier balance sheet. Beyond Meat logged $4.1 million in income for the third quarter compared to a $9.3 million loss in the second quarter. The plant-based food-maker also raised year-end revenue projections of between $265 million and $275 million, up from a previously announced $240 million.
Brown said the company is looking to become an international brand and is laying the groundwork for broader distribution.
Beyond Meat faces tough competition ahead. Tyson Foods Inc., the nation's largest meat producer, and Nestle, the world's biggest food company, both have new products aimed at "flexetarians" — carnivores looking for healthier alternatives to meat.
Manufacturing, retail and trade reporter Rachel Uranga can be reached at ruranga@labusinessjournal.com or (323) 556-8351. Follow her on Twitter @racheluranga.
For reprint and licensing requests for this article, CLICK HERE.