Snap Reports Growth in Users, Revenue for Third Quarter
Tuesday, October 22, 2019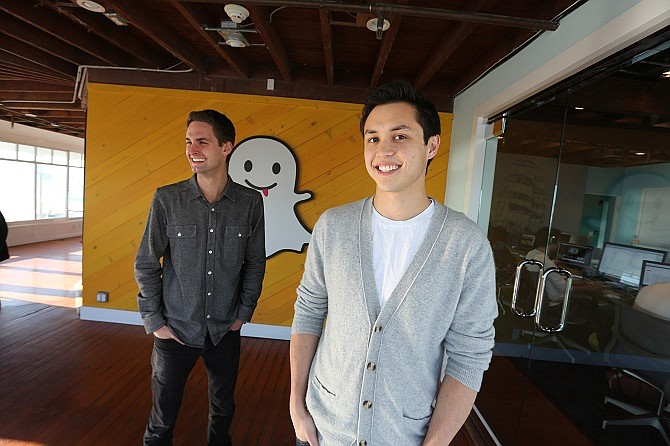 Snap Inc. saw continued growth in revenue and users during the third quarter while reporting a decline in losses.
The Santa Monica-based social media company reported earnings Oct. 22 of $449 million, an increase of 50% from the third quarter of 2018.
The company posted a net loss of $227 million for the period, down 30% from $325 million in the third quarter of 2018.
"We delivered strong results this quarter, and we are pleased that the investments we have made are continuing to drive the growth of our community and our business," Chief Executive Evan Spiegel wrote in a statement.
"We are a high growth business," he added, "with strong operating leverage, a clear path to profitability, a distinct vision for the future, and the ability to invest over the long term."
The mobile Snapchat app added 7 million users in the quarter, increasing its daily active users to 210 million.

Snap's average revenue per user, which is highest in the North American market, totaled $3.75 in the third quarter, an increase of more than 50 cents from second quarter 2019.
"We are excited about executing on the many opportunities in front of us," Spiegel said in his statement.
In recent months, Spiegel has renewed Snap's focus on augmented reality programming for Snapchat and pushed the company to offer more short-form mobile content.
Both strategies appear to be paying off, as Snap reported its users spent 40% more time on the app in the third quarter than they did during the same period last year. And Snap said its "discover" section attracted nearly 10 million monthly viewers this quarter.
After moving its headquarters to Santa Monica from Venice in the second quarter of 2018, Snap owed roughly $3.9 million in lease exit charges. The company is in the process of finding tenants to occupy several of its properties in Venice.
Snap said it expects its fourth quarter 2019 revenue to total between $540 million and $560 million, compared to revenue of $390 million in fourth quarter 2018.
Snap stock closed down nearly 4%, at $14 per share on Oct. 22. According to Nasdaq, Snap's market cap is roughly $20 billion.
Snap posted annual revenue of $1.18 billion and reported a net loss of $1.25 billion for fiscal year 2018.
Tech reporter Samson Amore can be reached at samore@labusinessjournal.com or (323) 556-8335. Follow him on Twitter @samsonamore.
For reprint and licensing requests for this article, CLICK HERE.