M13 Raises $175M for Second Fund
Branson backing helps VC firm surpass its goal
Friday, October 18, 2019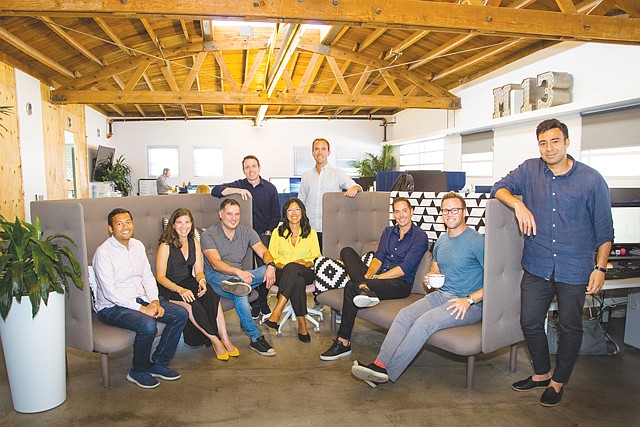 M13 is named after one of the brightest star clusters in the Northern Hemisphere, so it's no surprise the firm's leaders turned to an aerospace entrepreneur to propel them forward.
Backed by investor Richard Branson, founder of Virgin Group Ltd., the Santa Monica-based venture capital firm closed a $175 million fund Oct. 15.
It marks M13's second fund since launching in 2016 and surpasses the firm's initial fundraising goal of $150 million.
"Fund II will allow M13 to take meaningful ownership stakes in compelling companies and grow them in future rounds," said M13 co-founder and Partner Carter Reum. "M13 has already demonstrated success in deploying our investors' capital into what are now household names, and we look forward to continuing our investment strategy."
Some of the now-household names M13 has funded include Slack Technologies Inc., Lyft Inc. and Ring Inc. (which is now owned by Amazon.com Inc. after a $1 billion sale). M13 was also an early investor in controversial San Francisco-based e-cigarette brand Juul Labs Inc. and pop culture subscription box service Loot Crate Inc., which was sold in September for $30 million to stave off bankruptcy.
Branson's investment is the result of a longstanding relationship between Carter Reum and his brother Courtney Reum with Virgin Group. The three met while the Reums were running a spirits business, and Branson chose to support them in their next venture.
The Reums hired Latif Peracha, former U.S. investment manager for Virgin, as M13's newest partner and Christine Choi, who served as senior vice president of communications for Virgin Management USA.
"Not only is (Branson) involved, but we sort of cherry-picked our favorite people from Virgin as well," said Courtney Reum.
According to M13, its investments represent more than $137 billion in enterprise value. The company already used some of the second fund's proceeds on Oct. 7 to lead a $3.3 million seed round for Doorstead Inc., a San Francisco-based property rental startup.
For reprint and licensing requests for this article, CLICK HERE.