Paramount's New Path Is Paying Off
ENTERTAINMENT: Studio rebounds after repositioning
Tuesday, October 15, 2019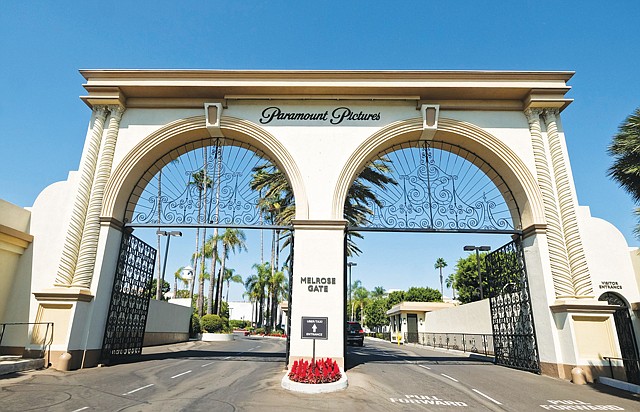 Once mighty Paramount Pictures Corp., the storied studio behind such classic films as "Risky Business" and "The Godfather," finds itself in a supporting role these days.
The 107-year-old studio is a bit player in the megamerger that's scheduled to reunite Paramount-parent Viacom Inc. and CBS Corp. by the end of 2019.
In a recently released 12-page investor relations presentation on the deal, Paramount was mentioned just twice. And in the investor call that accompanied the report, Paramount did not come up at all.
It might seem odd for a Hollywood icon to take such a low profile, but it's in keeping with Paramount's newly conservative approach.
While other studios in town are scrambling and spending to launch their own streaming platforms and challenging theatrical windows, Paramount is going back to basics.
Watch: Why Paramount's Buck-the-Trend Strategy Is Worth Monitoring
Under Chief Executive Jim Gianopulos, the studio is looking to ramp up production and leaning into its vast library — which includes the "Star Trek" and "Mission: Impossible" franchises — to license content to streamers and movie theaters.
"I think Paramount is smart to avoid that coming battle by not creating its own streaming service," said Gene Del Vecchio, a business professor at USC. "There is a lot of money to be made in licensing since streaming services will have an enormous appetite for content."
The approach is getting favorable reviews from Hollywood observers, who see the studio in recovery mode after a decadelong decline.
"There is an advantage to being somewhat of an independent arms dealer," said David Miller, a media and entertainment analyst at Imperial Capital. "There is plenty of demand."
Road to recovery
The only legacy studio physically situated in Hollywood, Paramount has been in business since 1912. It employs more than 1,800 people, most of them in Los Angeles County.
Gianopulos took over in March 2017 after 26 years at 21st Century Fox, including 16 as chairman of that studio, which today is part of Walt Disney Co.
He inherited a company that had lost $450 million in the previous fiscal year and was competing with mid-major Lions Gate Entertainment Corp. for sixth place in global box office revenue, well behind former peers like Disney and Warner Bros. Entertainment Inc.
Two years after Gianopulos' arrival, Paramount remains a second-tier box office performer, but the studio is profitable.
Paramount generated $85 million in second quarter net income. It also reported $877 million in revenue for the quarter, a 14% jump from the same period a year earlier — and a 41% increase from the second quarter of 2016.
Paramount's improvement stems primarily from licensing its content to third-party streaming services and other home entertainment content providers.

For example, the studio recently struck a streaming rights deal for the sci-fi movie "Cloverfield Paradox" and the teen mystery series "13 Reasons Why" with Netflix Inc.
Paramount has also seen modest box office gains thanks to movies like "Bumblebee," the latest in the "Transformers" franchise.
"I am big fan of Jim Gianopulos," said Schuyler Moore, an entertainment lawyer at Greenberg Glusker. "He is doing the best he can in a bad situation."
Gianopulos' time at Paramount dovetails with Bob Bakish taking the reins as Viacom's chief executive and Sumner Redstone's daughter, Shari Redstone, effectively taking over the family business due to her father's poor health.
Bakish and Shari Redstone had sought for years to merge CBS and Viacom, which were previously a single company from 1998 to 2006. Viacom and CBS announced the merger Aug. 13 with Bakish slated to be chief executive of a combined ViacomCBS.
The coming battle
At a September Bank of America conference in Beverly Hills, Gianopulos touted a business model — and a movie slate — that harkens back to an earlier age.
While he discussed forthcoming sequels to 1980s favorites "Top Gun," "Coming to America," and "Terminator," Gianopolus also detailed Paramount's licensing strategy.
Looking across a shifting landscape, Gianopolus sees Disney, Warner and Universal Studios Inc. each starting their own streaming services and putting content on their own platforms instead of selling it to an outside distributor, like a Netflix, Amazon Prime or Hulu.
These streaming platforms will be hungry for additional content, Gianopulos said, and that presents an opportunity.
"Our content is certainly more unique and certainly more available than others," he said.
He said Paramount has already sold three shows to HBO Max, the new streaming platform Warner is set to roll out.
Gianopulos' position is in line with ViacomCBS's overall strategy even though the merged company will include streaming platforms Pluto TV and CBS All Access.
"There are a lot of hungry mouths to feed," CBS Chief Creative Officer David Nevins said at the same event. "We really believe in not only serving inside our own ecosystem but serving people outside."
A focus on providing content is a sensible short-term strategy, according to most analysts.
"This will make Paramount the friendly content supplier instead of another aggressive competitor," said USC's Del Vecchio,

In addition to licensing more content to streamers, Gianopulos wants Paramount to increase the number of films it releases from eight in 2017 to 18 or 20 in coming years.
Paramount also plans to be friendly to theaters and to keep the traditional practice of films playing at movie theaters for 90-120 days before they hit streaming services or other home entertainment platforms.
Theater chains including AMC Entertainment Holdings Inc. have clashed with Netflix and other streaming providers that have not honored the window.
"Exhibition has made pretty clear that they are very strident about maintaining this window," Gianopulos said. "Nobody wants to go to war with their synergistic theater partner."
Moore of Greenberg Glusker said the company should either bolster its own streaming service or combine with another studio, like Lionsgate or Sony Pictures Entertainment Inc. "That will be the next play in order to compete for market share," Moore said.
But given Paramount's recent profitability, others wonder if the studio needs to return to its former glory. "You can be small and nimble and still succeed," Miller said.
For reprint and licensing requests for this article, CLICK HERE.