LAX Traffic Flattens Out
AIRPORTS: Annual growth could be slowest since 2009
Friday, October 11, 2019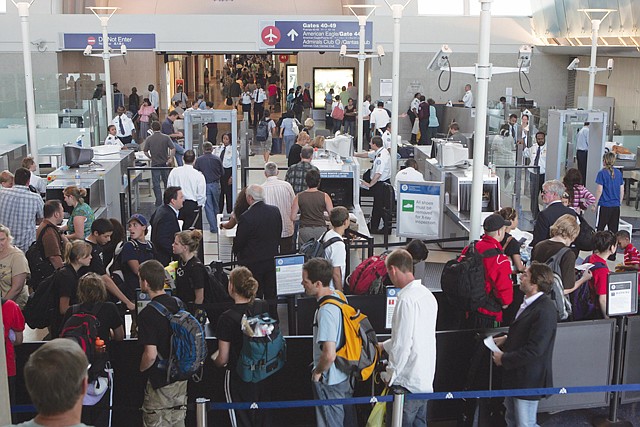 Los Angeles International Airport has for years been the juggernaut propelling the region's burgeoning tourism economy. But not in 2019.
According to Los Angeles World Airports, the city agency that runs LAX, overall passenger growth slowed to almost zero for the first eight months of this year compared to the same period in 2018. And international traffic has fallen year over year during that stretch.
If the trend continues through the holiday season, this could be the slowest growth year at LAX since the Great Recession ended in 2009.
Airport and tourism officials pin the blame on the rising value of the dollar, carriers cutting back on flights in saturated markets such as Mexico and the grounding of Boeing Co.'s 737 MAX planes.
"For the last several years, we've been growing like gangbusters, but this year, we're definitely seeing slower-than-average growth," said Justin Erbacci, chief operating officer with Los Angeles World Airports.
From January through August, nearly 59.7 million passengers went through the terminals at LAX, up a mere 0.69% from the first eight months of 2018. Domestic traffic rose 1.65% to 42.2 million, but international traffic fell 1.54% to 17.5 million.
By comparison, passenger volume at LAX in 2017 was up 4.85% for the same period compared with the first eight months of 2016 with the international passenger component up 10%.
Growth in airport passenger traffic nationwide was roughly 4% for the first eight months of this year, according to aviation consultant Michael Boyd, president of Evergreen, Colo.-based Boyd Group International.
At the three other largest U.S. airports by passenger volume, traffic for the first half of 2019 compared to the first half of 2018 grew 4% at New York's John F. Kennedy International Airport, 3.3% at Atlanta's Hartsfield-Jackson International Airport and 2.7% at Chicago's O'Hare International Airport. (Figures for July and August were not available as of Oct. 7.)
It has been a different picture at California's other major airport, San Francisco International, where passenger traffic was down 0.3% for the first eight months of this year compared to the same period last year. However, unlike at LAX, international traffic at SFO was up 7.8%.
Rising dollar
Tourism officials say a big reason for the drop in international passenger traffic at LAX has been the rising value of the dollar compared to currencies in markets such as Australia, China and the European Union, which feed large numbers of tourists into Los Angeles.
For reprint and licensing requests for this article, CLICK HERE.
Prev Next