Thin Line Capital Raises First Fund, Backed by Wavemaker
Wednesday, October 9, 2019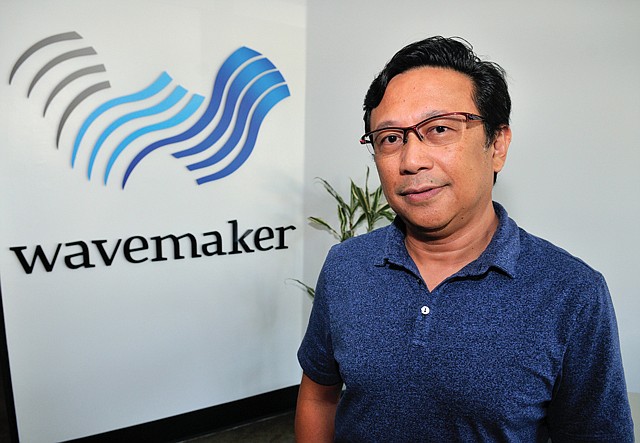 Pasadena-based venture investor Thin Line Capital raised its first $5 million seed-stage fund Oct. 8 and plans to use the money to invest in clean technology and eco-friendly startups.
Founded and managed by Aaron Fyke, Thin Line Capital is backed by Santa Monica-based venture capital outfit Wavemaker Partners. Wavemaker Managing Partner Eric Manlunas will serve as a partner at Thin Line.
"The market drivers for an energy and sustainability revolution are as strong as they have ever been. However, we are now seeing companies address this need which are a better fit for the venture capital model," Fyke said in a statement.
Thin Line, which launched in 2017, invested proceeds from its first fund in Sistine Solar Inc., a Somerville, Mass.-based company that makes covers for solar panels, and San Francisco-based Kevala Inc., an energy grid analytics software firm. Thin Line also invested in Digital Harvest Inc., a startup that provides agricultural data and crop yield predictions to sugar cane farmers.
Thin Line would not disclose the value of the investments.
"Just as we saw an enormous amount of success in internet investing post-2004 after the dot-com crash, we are now seeing a similar effect happening in clean-tech investing, which makes this a very exciting time," Fyke said.
Wavemaker Partners has a history of working with other firms to launch ventures -- it linked with Pasadena-based investment advisory firm Three-Sixty Advisory Group to form Wavemaker Three-Sixty Health LP in May 2018 to fund early stage healthcare firms.
"Wavemaker Partners has historically succeeded by partnering with extremely talented entrepreneurs (and) we found that we could extend this model and leverage the assets, reach, and expertise of Wavemaker by supporting select early stage sector specific funds," Manlunas said in a statement.
Tech reporter Samson Amore can be reached at samore@labusinessjournal.com or (323) 556-8335. Follow him on Twitter @Samsonamore.
For reprint and licensing requests for this article, CLICK HERE.