MedMen Terminates PharmaCann Purchase, CFO
Tuesday, October 8, 2019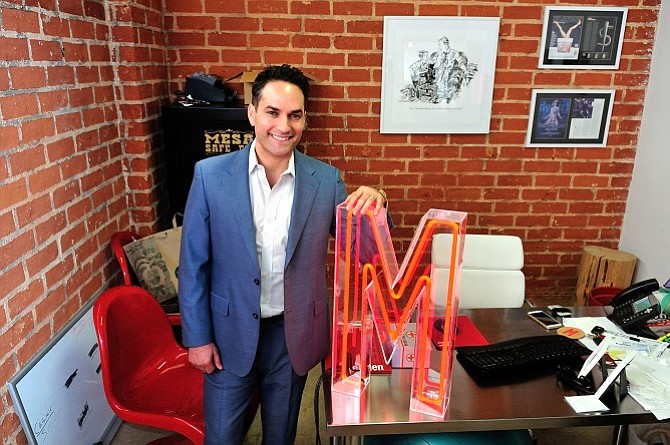 Culver City-based cannabis retailer MedMen Enterprises Inc. terminated an agreement to acquire Oak Park, Ill.-based pot cultivator PharmaCann.
MedMen said Oct. 8 that it canceled the acquisition for several reasons, including a renewed focus on existing businesses in California and shifting cannabis capital markets in the United States and Canada.
"The cannabis sector has evolved tremendously since we first announced the PharmaCann transaction and based on the current environment and future opportunities that exist for our business, we believe it is now in the best interest of our shareholders to deepen, rather than widen, our company's reach," MedMen Chief Executive Adam Bierman wrote in a statement.
As part of the termination agreement, PharmaCann signed over several assets to MedMen, which gives the company the ability to expand into Illinois with four additional licensed facilities. Assets transferred included a license for a facility in Virginia, a production and cultivation facility in Hillcrest, Ill., and two retail locations in Evanston, Ill., and Chicago.
"The addition of those assets, without dilution, is a win for MedMen and our shareholders," Bierman said, though the company's stock plunged nearly 14% today in after-hours trading.
MedMen forgave PharmaCann's $21 million debt after assuming control of the assets.
The PharmaCann acquisition was announced in late December, approved by regulators and expected to close by the end of this year. MedMen agreed to pay PharmaCann's holders 168.4 million shares of MedMen's stock. The company has a market cap of $286.4 million.
MedMen also replaced its chief financial officer, appointing former Chief Corporate Development Officer Zeeshan Hyder as CFO effective immediately. Former CFO Michael Kramer was terminated Oct. 7, but will remain with the company as a consultant through the end of 2019, MedMen said.
MedMen reports fourth quarter earnings Oct. 28. It reported losses of $63.1 million on revenue of $36.6 million in its third quarter earnings report, released in May.
Tech reporter Samson Amore can be reached at (323) 556-8335 or samore@labusinessjournal.com Follow him on Twitter @samsonamore.
For reprint and licensing requests for this article, CLICK HERE.