For Some, It's Not a Matter of Degrees
EDUCATION: Students, execs rethink need for college
Friday, October 4, 2019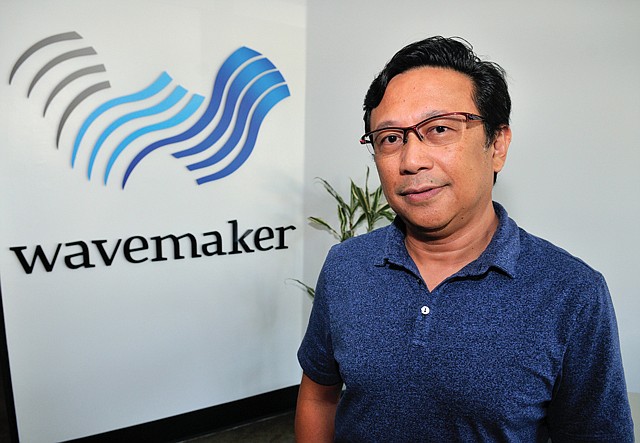 Some students are starting to reconsider the value of a diploma in the face of soaring college costs while some businesses are considering other ways to evaluate a candidate's potential.
Nick Drombosky, who dropped out of the University of Pittsburgh to pursue his entrepreneurial goals, is among those questioning the benefits of a costly college degree.
A former founder of bicycle and bike accessories companies, Drombosky is a co-founder of Koreatown-based Leef, a cleantech mobility company that provides electric scooters on a subscription basis rather than one-time rentals.
Leef is part of UCLA Anderson School of Management's Venture Accelerator program. Even with his UCLA affiliation, Drombosky has strong feelings about acquiring college degrees at 2019 prices.
The subject comes up often because one of his co-founders is pursuing an advanced degree at UCLA, and another holds degrees from two Ivy League universities.
"The thing that inevitably comes up about education at the more noteworthy institutions is, you get the network out of it," Drombosky said. "I accept (the) argument, but we have the same network, so how do you defend that? We got to the same place in a different way."
The internet, he added, has allowed a certain democratization of networking that in the past was monopolized by school connections.
"Today you don't have to have a parent who golfed with the CEO; you can just be good," Drombosky said. "I think the new economy is more fair to those who have the talent and the drive."
Spiraling costs
Total U.S. student loan debt reached $1.56 trillion in 2019, according to Forbes, and the price of college is increasing almost eight times faster than wages.
In Los Angeles, the potential to incur student debt is even more exaggerated due to the high cost of rental housing.
UCLA ranked No. 2 on rental listing site RadPad Inc.'s list of the 50 most expensive off-campus housing areas in the United States. The Westwood school finished second only to Stanford University based on monthly rent for a two-bedroom apartment within a 1-mile radius of the campus.
Certainly, there are high-profile business leaders who have forgone or dropped out of college, including late Apple Inc. co-founder Steve Jobs, Los Angeles billionaire and entertainment executive David Geffen, and Sean Rad, who quit USC in 2006 to found dating app Tinder.
"Knowledge is the most important resource an entrepreneur can have," Rad said in an email. "I see college more as an opportunity than a necessity for entrepreneurs."
Those in the business of recruiting young talent see a shift in hiring as well with some potential employers forgoing a degree requirement in favor of intensive interviews or in-house tests of the candidate's problem-solving abilities.

Just ask Ally Van Deuren, continuous improvement consultant and university relations lead at Korn Ferry, a global organizational consulting firm headquartered in Century City.
"We have definitely at Korn Ferry seen a trend of some companies no longer requiring degrees," Van Deuren said. "Unfortunately, we don't have any metrics (yet), but they will certainly take shape in the next few years given the gig economy and what we're seeing."
Van Deuren and others acknowledge that certain professions — medicine, law and teaching, to name a few — require aspirants to have specific degrees. But, she added, today's tech entrepreneurs may be more likely to forgo or drop out of college to seize a business opportunity.
"A lot of these startups are either (creating) apps or solving for an issue or a challenge that could be more efficiently accomplished with advanced technology," she said. "A degree in computer science would never hurt someone, (but) at the same time, we know that for those students that obtained their tech degrees in 2014 or 2015, four or five years ago, that knowledge is already obsolete."
Entrepreneurial edge
Lloyd Greif, chief executive of Greif & Co. investment banking firm, said a college degree is not a requirement to be an entrepreneur although he definitely requires a degree when it comes to hiring investment bankers for his own company.
Although Greif sees a college education as an advantage for an entrepreneur, he said time might be a compelling factor in the choice. "Tech is about first-move advantage; you are (trying to) grab hold of greased lightning," he said. "You can always go back to school, but that window's not going to open again."
Eric Manlunas, founder and managing partner of Santa Monica-based venture capital firm Wavemaker Partners, said his firm is not yet seeing a pattern of entrepreneurs skipping college. He added that Wavemaker does not put a premium on degrees when deciding whether to invest in a startup.
But, Manlunas added, all Wavemaker employees have degrees, and the company recruits new staff largely through college graduate hiring programs.
"No one ever gets fired for hiring someone from Harvard (University) or Stanford; it's (a) seal of approval," Manlunas said. "I guess for us, we don't really know where to hunt outside of the college ecosystem. It sounds funny: We don't require (a degree), but we all have it."
Lorena Camargo, 31-year-old founder of Pearl Transportation & Logistics in Inglewood, seized the opportunity to launch her company at age 23 when the messenger and delivery company she was working for went out of business. "I started taking college courses to advance my knowledge in business, but I found that I learned the most by being hands-on and learning to run a business by running a business," Camargo said. "Any businessperson needs to be a lifelong learner because the pace of change in every industry is staggering."
Seth Maxwell, 31-year-old founder and chief executive of the Mid-Wilshire-based nonprofit Thirst Project, earned a degree from the American Academy of Dramatic Arts in Hollywood before changing career paths. He chose not to pursue an additional degree in nonprofit management.
Maxwell strongly questions the economic sustainability of elite, residential four-year colleges as the next step for the majority of high school grads.
Top universities sell reputation rather than attracting students with competitive tuition fees, Maxwell said. "(Colleges) are the only businesses selling a product without having to be sensitive on price," he said.
"Is the product you are purchasing sure enough to guarantee a higher income to warrant the high costs?" Maxell added. "In many cases, the answer to that question is no."
For reprint and licensing requests for this article, CLICK HERE.