LAX to Ban Curbside Ride-Hailing Pickups
Friday, October 4, 2019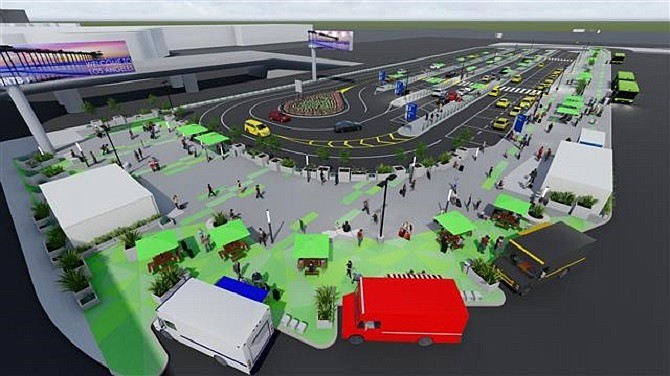 They will operate in a dedicated lane on the arrivals level where they will not compete with other airport traffic. To further speed passengers through, the buses will make a maximum of two stops before heading to the ride-hail lot. LAX staff will be available at each shuttle stop to help with luggage loading, answer passenger questions, and assist passengers with disabilities.
Airport officials said they expect shuttle rides to take no longer than 15 minutes. Wilschetz also noted that under the current curbside pickup system, passengers can sometimes wait up to 30 minutes for rides on Uber or Lyft and that occasionally the drivers cancel because they cannot get through the congestion to the pickup point.
Other airports facing mounting congestion from ride-hailing services in their terminal areas -- including San Francisco International and Boston Logan International -- have also banned curbside pickups.
For hotel shuttles, pickup points will be relocated from the lower level to the upper level, meaning arriving passengers will have to take stairs or an elevator. Rental car shuttle and shared-ride van pickup points will also be relocated, though they will remain on the lower level.
Education, energy, engineering/construction and infrastructure reporter Howard Fine can be reached at hfine@labusinessjournal.com. Follow him on Twitter @howardafine.
Prev Next
For reprint and licensing requests for this article, CLICK HERE.