Bird Raises $275 Million Series D
Thursday, October 3, 2019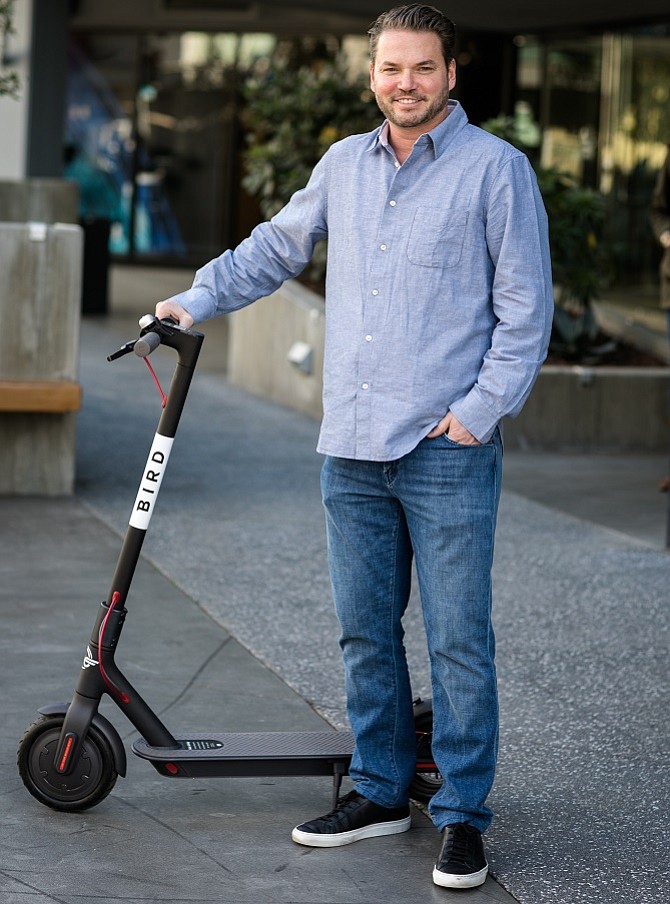 Electric scooter operator Bird Rides Inc. secured $275 million in Series D funding led by Quebec-based investment firm CDPQ and Menlo Park-based Sequoia Capital.
Bird said it will use the funds to develop more electric scooters for public use and to scale its business.
"The degree to which (the team at Bird were) devoted to and accomplished strong margins in a compressed timeline is rare for a company so early on in its development," Sequoia Capital Partner Roelof Botha said in a statement.
"We are thrilled to strengthen our commitment to Bird and look forward to seeing continued progress on their path to profitability."
Santa Monica-based Bird has raised roughly $700 million since its 2017 launch. In addition to its signature black-and-white electric scooter deployed in many parts of Los Angeles County, Bird also markets a seated electric vehicle called the Bird Cruiser.
Bird acquired San Francisco-based competitor Scoot Networks Inc. in June for an undisclosed sum.
"We pivoted from growth to unit economics as the top priority for the company," Bird Chief Executive Travis VanderZanden said in a statement. "Now, new Bird investors such as CDPQ see that we are paving the road for a long-term sustainable and healthy business," he added.
CDPQ is a new investor in Bird. Sequoia Capital invested in Bird's fourth funding round, worth $150 million, in June 2018 and has backed each of its funding rounds since.
Bird is also backed by Upfront Ventures and M13 Ventures, both based in Santa Monica.
For reprint and licensing requests for this article, CLICK HERE.