Rexford Ramps up Purchases
Company closes three deals for a total of $56 million
Friday, November 29, 2019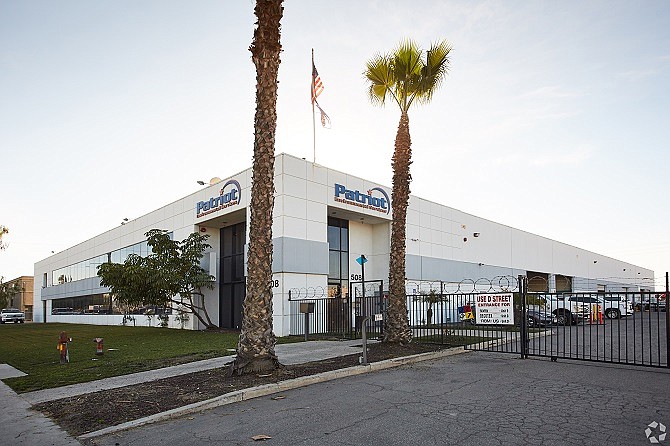 Brentwood-based Rexford Industrial Realty Inc. recently closed on three properties for a total of $56.1 million using cash on hand.
One of the sites is at 415 S. Motor Ave. in Azusa. The company purchased the 4.2-acre property for $7.2 million.
Rexford will build a 96,950-square-foot industrial building on the land. The facility will have 32-foot clearance, 14 dock doors and office space.
Information on the seller was not immediately available.
Rexford also acquired 508 East E St. in Wilmington for $14.9 million from Komax Systems Inc.
The property is fully occupied by three tenants and has nearly 58,000 square feet on 3.45 acres. It also has land used for container storage.
The tenants are paying below-market rates, according to Rexford, which plans to increase rents or re-lease the property when leases come up for renewal.
The third Rexford purchase was at 12752-12822 Monarch St. in Garden Grove. It was purchased for $34 million. The building is 93% occupied. Rexford plans to update the building, which is nearly 277,000 square feet and sits on 11.1 acres.
"These acquisitions demonstrate the strength of our proprietary originations platform to catalyze off-market and lightly marketed investments in the nation's largest high-demand and high-barrier market within infill Southern California," Howard Schwimmer and Michael Frankel, co-chief executives of Rexford, said in a statement. 
"These industrial properties provide the capacity to increase cash flow and operating margins through value-add property repositioning," they added.
Rexford has acquired more than $850 million of industrial properties in Southern California so far this year.
In its third-quarter earnings report, the company posted net income of $9.7 million compared with $6.3 million in the same time the previous year. Rexford reported rental income of $67 million, an increase of 23% year over year.
During the quarter, the company signed or renewed more than 1 million square feet of space. Rates on the leases were more than 31% higher than previous rents.

The industrial market is in high demand. During the third quarter, the market in L.A. County saw a tight 1.9% vacancy rate, down from 2.3% the same time the period year. Asking rents were $0.89 a square foot, up 4 cents in a year, according to data from Jones Lang LaSalle Inc.
For reprint and licensing requests for this article, CLICK HERE.