Immortals Gaming Club Sells Overwatch League Team
Friday, November 15, 2019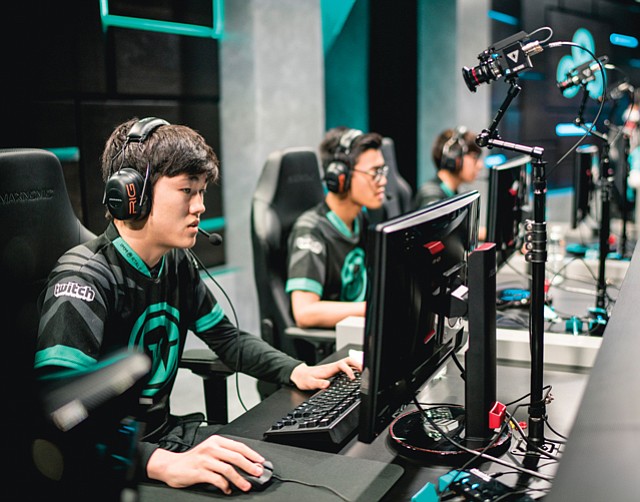 Culver City-based esports organization Immortals Gaming Club finalized Nov. 15 the sale of an esports team to Naples, Fla.-based Beasley Broadcast Group Inc. for an undisclosed sum.
The Houston Outlaws, a team that competes in Santa Monica-based game publisher Activision Blizzard Inc.'s Overwatch League, was acquired by Immortals as part of the larger asset acquisition of Infinite Esports and Entertainment, which closed June 12.
Immortals already owns and operates a team that plays in the Overwatch League — the Los Angeles Valiant — and is not permitted to operate more than one team per league according to current regulations. A spokesperson for Immortals said the company had been trying to divest itself from the Houston Outlaws team since it acquired it five months ago.
Activision Blizzard oversaw the deal. Overwatch League Commissioner Pete Vlastelica said in a statement, "We're excited to welcome the Beasley Media Group to the Overwatch League."
Vlastelica added, "Outlaws fans are incredibly passionate and 2020 is going to be an exciting year for the entire league."
"The Houston Outlaws represent a rare investment opportunity, as there are only 20 Overwatch League teams in the world, and the transaction partners Beasley with Blizzard Entertainment and its parent company, Activision Blizzard, a leading global developer and publisher of interactive entertainment content and service," Beasley Broadcast Group Chief Executive Caroline Beasley said in a statement.
Beasley Group owns and operates 65 AM and FM radio stations across the United States and was founded in 1961. This is the company's second acquisition of an esports team; it acquired esports organization the Detroit Renegades in April 2019 and also owns esports content publisher Checkpoint XP, which it bought in January 2018.
Caroline Beasley said the company is in the process of building out its existing three esports holdings into a larger portfolio.
"We look forward to realizing the strategic benefits of the Houston Outlaws transaction in 2020 as we continue to advance Beasley's esports initiatives focused on leveraging our premium content and brands across all platforms."
"We believe this approach will enable us to deliver great local, national, and global content, while creating an even stronger marketing platform for advertisers."
Tech reporter Samson Amore can be reached at (323) 556-8335. Follow him on Twitter @Samsonamore.
For reprint and licensing requests for this article, CLICK HERE.