Fulgent Enters Home Market
HEALTH CARE: Genetic testing kits bypass doctor visits
Friday, November 15, 2019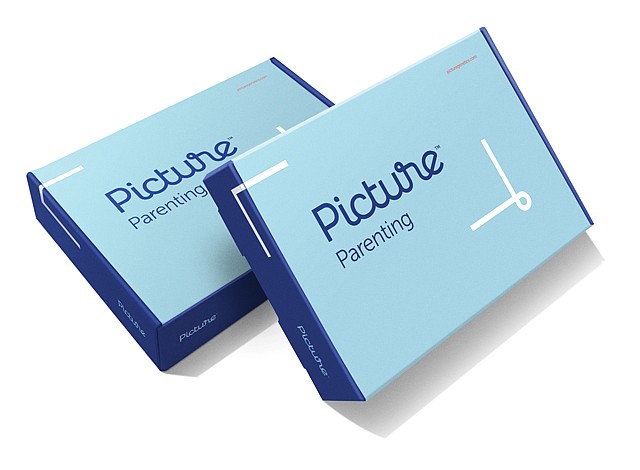 Fulgent Genetics Inc. is trying to become a household name — literally.
Long a niche genetic testing company serving hospitals, clinics and physicians, Temple City-based Fulgent launched an ambitious effort in September to enter the at-home genetic testing market.
The category, which is dominated by genealogy companies such as 23andMe Inc. and Ancestry.com, is exploding.
Fulgent's focus is solely on detecting markers for genetically inherited diseases such as cystic fibrosis and certain types of breast cancer. The company's main targets are prospective and new parents as well as health- conscious consumers.
By ordering genetic test kits online, Fulgent customers can skip a doctor's visit, take their own samples and mail them in for analysis. The company then responds directly to customers with the results.
It's all part of Fulgent's transformation over the past several years from a specialty provider of expensive genetic testing to a high-volume distributor of direct-to-consumer kits through an expanding network of partnerships.
A dramatic drop in the cost of genetic testing has fueled Fulgent's shift, along with a concurrent expansion in the types of available tests, thanks to improved and cheaper DNA-sequencing devices.
"Five years ago, many of the tests we now offer weren't available and those that were cost about $5,000 per test — meaning the average patient could not afford them," said Sam Strom, a geneticist and laboratory director at Fulgent.
"Our tests today are often under $400," he added, "which is affordable for many patients even without insurance coverage.
A $6 billion market
As recently as 2017, the home-based genetic screening market was valued at about $685 million, according to a report issued in May by Fremont-based BIS Research.
Most of that valuation came from the companies such as Mountain View-based 23andMe and Lehi, Utah-headquartered Ancestry.com.
But by 2028, BIS Research projects, the at-home genetic testing market will be worth more than $6.3 billion.
Fulgent is not the only company plunging into this category. With $21 million in revenue last year, it's one of the smaller players going up against multibillion-dollar lab and pharmaceutical entrants such as Chicago-based Abbott Laboratories ($30 billion in revenue for 2018) and Secaucus N.J.-based Quest Diagnostics Inc. ($7.5 billion in revenue for 2018).
The largely unregulated at-home genetic testing market has had its share of problems over the years, including "false positives" and other unreliable test analyses, improper sample collection by consumers, and a lack of explanation of nuanced or complicated screening results to consumers.
To address this, Fulgent runs each test past a physician. And when the company shares results with the consumer/patient, it has a genetic counselor on hand to answer questions or comfort patients.
Fulgent has contracted with PWNHealth, a New York-based independent provider network, for the physician review and genetic counseling services.
"We believe our line of tests offers one of the most comprehensive at-home screening options available in the market, given the inclusion of genetic counseling as well as involvement from independent physicians," Fulgent Chief Executive Ming Hsieh said in the company's announcement of the at-home genetic testing service, which it calls Picture Genetics.
Actionable results
Fulgent has taken an additional step, according to lab director Strom. The company only screens for diseases or conditions that are "actionable," he said.
Recommended actions might include dietary or other lifestyle changes or, in the case of prospective parents, setting up a more intensive screening regimen during pregnancy to catch disease markers early on.
"We don't believe in testing for diseases or conditions that you can do nothing about," Strom said.
Strom added that the company chose the name Picture Genetics with this in mind. "This is meant to give you a snapshot, so you can take care of your future," he said.
Fulgent would not reveal how many kits it had sold in the two months since launching its at-home genetic testing line. But Strom said the company is in the "somewhat experimental stage: This is not going to be a huge revenue stream right off the bat, but we expect sales will ramp up over time."
In the meantime, most of Fulgent's revenue still comes from its lineup of genetic tests for rare diseases such as cystic fibrosis, hereditary cancers and broad-based genomic testing for learning disabilities and other conditions. The majority of those tests are done in a clinic or laboratory setting.
Much of the company's recent revenue growth has come from new partnerships to conduct these tests, including one announced in July with the Parkinson's Foundation for tests on people who already have Parkinson's disease.
"This is the seventh notable partnership announced over the past year, which should help continue to support growth," Erin Wright, an analyst with Credit-Suisse Group, said in a report earlier this month.
Wright cited figures from Fulgent showing that test volume in the third quarter rose 272% from the third quarter of 2018, which was "nicely above plan" of 200% growth. She also noted the company reported the average test price dropped 51% in the third quarter compared to 2018, meaning the growth in test volume outstripped the decline in the price per test.
To raise capital to fund the company's expansion, Fulgent announced Nov. 13 it plans to raise roughly $26 million through an offering of 2.33 million new shares at a price of $11.25 a share. Piper Jaffray & Co., which issued a report on Nov. 4 upgrading Fulgent stock to "overweight" from "neutral," is the lead underwriter in charge of tracking price and demand for the offering.
Fulgent shares plunged 18.5% on Nov. 14 — the day after the offering was announced — to close at $11.11 a share as shareholders were concerned the stock offering would dilute the price of their existing shares.
For reprint and licensing requests for this article, CLICK HERE.