El Segundo Project Gets $55 Million Loan
Thursday, November 14, 2019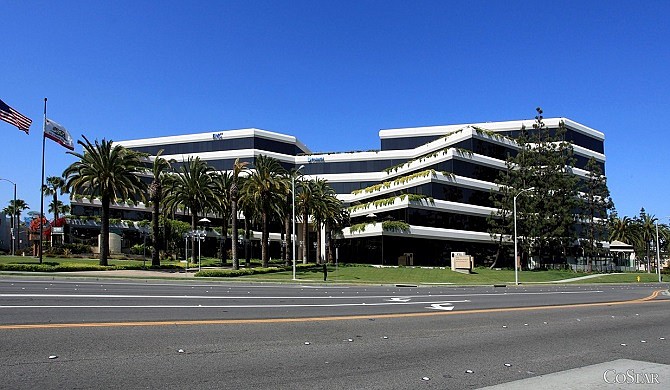 Continental Development Corp. received $55 million in non-recourse debt to refinance a 206,000-square-foot office and retail property in El Segundo.
The 10-year, interest-only loan from Rialto Mortgage Finance will go toward four buildings at the 86-acre Continental Park.
Sonnenblick-Eichner Co. arranged the loan.
Some of the loan will be used for lease-up costs of an 80,000-square-foot office building.
"Due to the upcoming vacancy of nearly 40% of the property, it was necessary to structure around this to satisfy lender underwriting criteria," Sonnenblick-Eichner Co. Principal David Sonnenblick said in a statement.
"By demonstrating the seasoned history of the asset, exceptionally strong sponsorship and the demand for this type of space, as evidenced by the migration of technology companies into the South Bay, we were able to overcome the challenge," Sonnenblick added. "The low interest rate associated with the loan also helped to get lenders comfortable that there would be ample coverage for the loan."
Demand has been increasing in the El Segundo office market. During the third quarter of the year, the market saw an 18.2% vacancy rate, down from 19.4% the previous quarter. Asking rents were $4.39 per square foot, up 5 cents over the previous quarter.
Developers have been scooping up old aerospace buildings in El Segundo and converting them into creative office space.
Aerospace giant Boeing, for instance, is moving out of the El Segundo office building it had been leasing after the property sold for $51 million this summer.
TA Realty purchased the 101 Continental Blvd. building from Vereit Inc. for $138.5 million after Northrop Grumman announced plans to leave.
In 2016, Northrop sold a manufacturing and warehouse complex in El Segundo to Hackman Capital Partners, which is turning the space into creative office space. And Raytheon has listed 30 acres as its El Segundo campus, most of which is unused parking lots.
Commercial real estate reporter Hannah Madans can be reached at hmadans@labusinessjournal.com. Follow her on Twitter @HannahMadans.
For reprint and licensing requests for this article, CLICK HERE.