Smart & Final Revamps Ecommerce
Grocer aims to provide personalized experience
Friday, November 8, 2019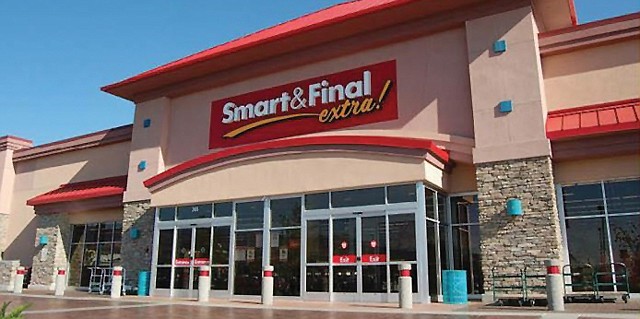 In one of its first big moves since going private in June, Smart & Final Stores Inc. has revamped its online shopping portals and mobile applications, tailoring them for businesses and personal use.
The grocery retailer announced last month it was launching new platforms that allow consumers to add items to their cart directly from weekly ad circulars while businesses could create separate accounts to take advantage of a tax exemption for online orders.
Online shopping makes up a small part of the grocery market, largely because consumers want to see produce in person before making a purchase. But it's estimated that online grocery shopping could account for 5% to 10% of the market by 2022, according to a CBRE Group Inc. report on food delivery released in May.
Smart & Final made a push toward online shopping in 2018. In May, the company reported 150% growth in ecommerce sales to businesses during the first quarter of 2019. The company saw a 48% increase in consumer ecommerce sales during that same period.
Analysts suggested at the time that the company could benefit from further investments in ecommerce.
Smart and Final's new ecommerce platform is powered by Mercatus USA Inc. Fulfillment and delivery are handled by companies including Shipt Inc. and TForce although the company said it will still offer services through Instacart Inc.
"The new SmartandFinal.com online shopping experience provides both our household and business customers with a richer, more personalized and engaged experience," said Ed Wong, the company's chief digital officer. "Smart & Final wants to offer multiple ways to shop with us and will continue to be available on the Instacart and Shipt marketplaces."
The warehouse-style grocery chain operates 255 stores under its namesake brand and another 67 under Smart Foodservice. It has faced increased competition in recent years as Walmart Inc. — the nation's largest grocer — has aggressively built out its delivery services.
Investment firm Apollo Global Management acquired Commerce-based Smart & Final Stores for more than $1.1 billion in April. The deal came seven years after Apollo sold its majority stake in the company for $975 million to Ares Management Corp., which took the company public in 2014.
Apollo also owns Fresh Market Inc., which it purchased for $1.36 billion in 2016.
For reprint and licensing requests for this article, CLICK HERE.