Kilroy Looks to Hollywood, Tech
REAL ESTATE: Developer optimistic on several fronts
Friday, November 8, 2019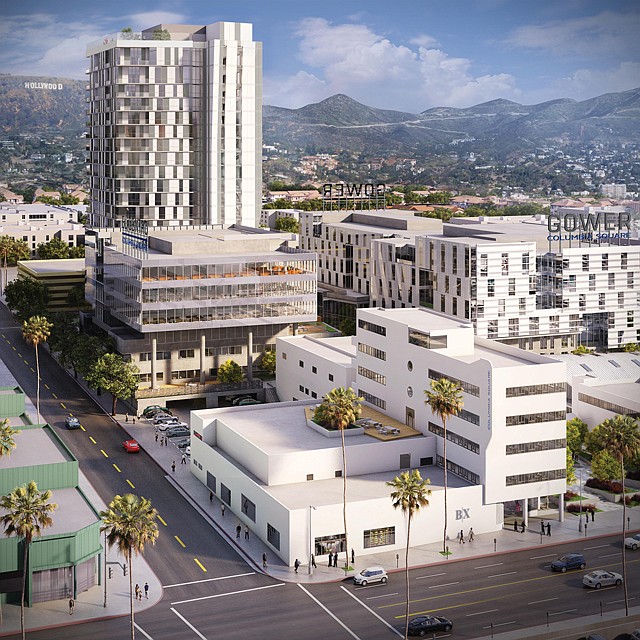 To borrow the catchphrase from that old E.F. Hutton commercial, when John Kilroy talks, people listen.
That's partly because Kilroy, the longtime chief executive of Sawtelle-based Kilroy Realty Corp., has more than 50 years of experience in the Los Angeles real estate market.
Then there's the fact that the busy Kilroy doesn't often sit for interviews. So when he does make time in his schedule for a one-on-one session, as he did recently with the Business Journal, it's worth taking note of Kilroy's insights.
It's not hard to understand why Kilroy is pressed for time. His company has more than 14 million square feet of West Coast commercial real estate in its portfolio in markets including Los Angeles, San Diego, San Francisco and Seattle.
In addition, Kilroy Realty is developing another 2.4 million square feet of real estate, a big chunk of which is preleased. And within the next five years, the company expects to start work on another 6 million to 9 million square feet.
Kilroy recently reported net income of $48.3 million in the third quarter, up from $38.3 million in the same quarter the previous year.
Here are five key takeaways from our conversation with Kilroy.
Westside is nearing saturation
Kilroy Realty has an extensive footprint on the Westside where it has long maintained a presence.
The company's properties in the area include a three-building office property at 2100-2110 Colorado Ave. in Santa Monica, and the Westside Media Center at 12100, 12200 and 12312 W. Olympic Blvd. in Sawtelle.
"Westside has been a strong market for a long time, and it's been because it has amenities and also because it's been close to where the bosses live," Kilroy said. "And now, as that area has become somewhat at capacity from the development standpoint, there aren't that many more projects that can go in West L.A."
But, Kilroy adds, there is still one location in the area with growth potential.
"Culver City is continuing to develop and expand and attract major companies and entertainment businesses," he said.
Hollywood is still a star
"I like Hollywood," Kilroy said. "I think Hollywood is amazing."
Kilroy's On Vine property, which is under construction at 1341 Vine St., made the news last year when Netflix Inc. leased 355,000 square feet in the development.
On Vine will also feature a 20-story residential building with retail space.
Kilroy also developed nearby Columbia Square, at 6121 W. Sunset Blvd., which has office, housing and retail space.
"In regards to its position with diversity of housing and amenities, (Hollywood) is where workers want to be and people want to live," Kilroy said.
Praise for public transit
L.A. may not be considered a public
transit-friendly city, especially when compared to places like New York and Chicago. But Kilroy contends that efforts made by the city to improve infrastructure and increase access to public transit are paying off.
"The Expo Line actually works. Public transportation, light rail in L.A., really works well," Kilroy said.
Areas with amenities and access to public transportation, he added, are a priority for the company.
"There's a real concentration around public infrastructure and communities that have the amenities and the diversity of housing," Kilroy said.
That's part of why Culver City has become a hotbed for development.
"Vibrant environments that have good public transportation, or relatively good public transportation, are areas that we are focused on up and down the West Coast," Kilroy said.
High on tech and media
Technology companies have signed more than 1.1 million square feet of leases in Los Angeles while media and entertainment companies have signed leases for roughly 585,000 square feet so far this year, according to a September report by Cushman & Wakefield Inc.
Kilroy Realty counts many tech and media companies as tenants.

"I think we're probably the largest provider of space to the technology industry on the West Coast," Kilroy said. "And our involvement with technology companies let us make investments in Hollywood because we could see that there was going to be a need for people to expand and develop more content and streaming.
The FAANG companies — Facebook Inc., Apple Inc., Amazon.com Inc., Netflix and Alphabet Inc. subsidiary Google — have been preleasing huge blocks of space in L.A.
Kilroy said he foresaw FAANG companies' interest in Los Angeles, and his company positioned itself to take advantage of the opportunities that followed.
"We did forecast that," he explained. "We've ridden that wave pretty well up and down the coast."
Reasons for optimism
Kilroy said one thing that sets his company's portfolio apart from others is its youth — the average age of its portfolio is 10 years.
And at any one time, he added, his company will have $2 billion to $3 billion of new product under construction.
Kilroy said he expected the company to do another $6 billion to $8 billion worth of projects in the next five years if the economy continues to do well.
"There's no question that manufacturing is in a recession in our country, and there's no question that certain markets on the East Coast are having their economic problems," Kilroy said.
"But in the markets where we're focused, we're seeing very strong demand. We're seeing very strong rental growth," he added. "We're not seeing a recession in our markets."
For reprint and licensing requests for this article, CLICK HERE.