HelloOffice Says 'Hi' to Los Angeles
SF-based brokerage opens location in Century City
Friday, November 1, 2019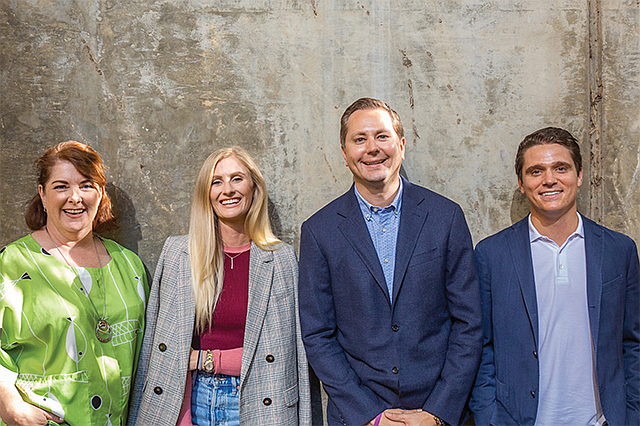 San Francisco-based brokerage Hello
Office Inc. is coming to Los Angeles.
The company raised more than $6.5 million in seed funding to expand into new markets, starting with L.A. The group's office is at 10250 Constellation Blvd. in Century City.
"We raised money in order to invest in our team and platform as well as to scale to new markets beyond San Francisco," co-founder and Chief Executive Justin Bedecarre said in a statement.
Bedecarre said the company decided to come to Los Angeles because of the city's business environment.
"We believe L.A. is at an inflection point, with the biggest technology and entertainment companies in the world choosing to make L.A. a key hub or headquarters," Bedecarre said in a statement. "At the same time, there is a startup renaissance occurring here, building the foundation for decades of growth and opportunity."
Funding was led by Initialized Capital Management and included Peter Thiel's Founders Fund and SV Angel Management.
HelloOffice has already announced some prominent hires for its Los Angeles team, including Owen Fileti, a former senior executive director at LA Realty; Petra Durnin, a former research director for the Pacific Southwest at CBRE Group Inc.; Mac Burridge, also from LA Realty; and Lexi Aiassa from Savills Inc.
Fileti will be managing director for the L.A. HelloOffice location. He is known for his work with tech companies and has found space in Los Angeles for companies like Facebook Inc. and Lyft Inc.
In a statement, Fileti said he wanted to join the brokerage because it "is a technology-first commercial real estate company that sets the bar for the industry. We have a game-changing platform that supports strategic and agile
customer-centric solutions for a unique and highly personalized experience."
HelloOffice clients include Knotel Inc. and Y Combinator.
The company was founded in 2016 and uses technology to help make searching for office space faster.
For reprint and licensing requests for this article, CLICK HERE.