Trion Sells Redondo Retail Spaces
Seaside Village tenants include a mix of 'internet resistant' businesses
Friday, May 31, 2019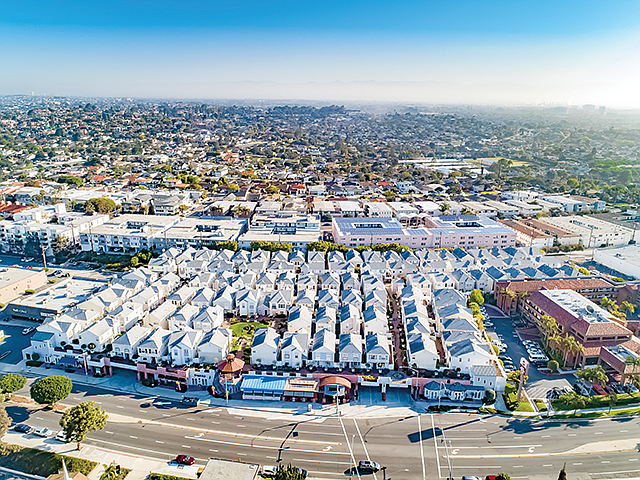 Trion Properties Inc. has sold off three retail properties at Seaside Village in Redondo Beach for more than $9 million.
The private equity investment company sold the parcels separately after purchasing the center as a single property in 2014 for $5.8 million. Brokers said the decision to split up the property garnered more interest for the sale and 20% more on the price than selling it as one parcel.
"It was affordable to a wider buyer pool," said Arbor Realty Capital Advisors Inc.'s Matthew Dobson. He and Joshua Levy, also of Arbor Realty, represented Trion Properties in the sales.
Dobson and Levi said the three properties were each fully leased and turnkey at the time of the sale. That isn't often the case for retail centers up for sale as ecommerce has driven many big-box stores and other chains to downsize in recent years, leaving storefronts vacant.
Tenants at the Seaside Village properties include restaurants, a yoga studio and a nail salon — retail businesses that don't directly compete with online shopping, Dobson said. "It was a very internet resistant offering . . . with the types of tenants that are in there," he said.
The surrounding Seaside Village development also has housing, which is owned by individuals.
Max Sharkansky, managing partner at Trion Properties, said the retail property was roughly 50% vacant when his company took ownership, but it has filled up in the five years since. "We were opportunistically buying retail coming out of the downturn, but our core business is value-add multifamily," Sharkansky said. "So we sold all of our retail assets and only have one left, which is currently on the market."
Christian Prechter purchased the property at 1802 to 1804 S. Pacific Coast Highway for $1.7 million. C&R Torrance purchased the property at 1806 to 1816 S. Pacific Coast Highway for $5.5 million. Syndicus Inc. purchased the property at 1818 to 1820 S. Pacific Coast Highway for $2.2 million.
Dobson and Levi also represented Christian Prechter and Syndicus. C&R Torrance was self-represented.
For reprint and licensing requests for this article, CLICK HERE.