Risks Surround Revolve IPO
RETAIL: Ecommerce fashion brand could face challenges
Friday, May 31, 2019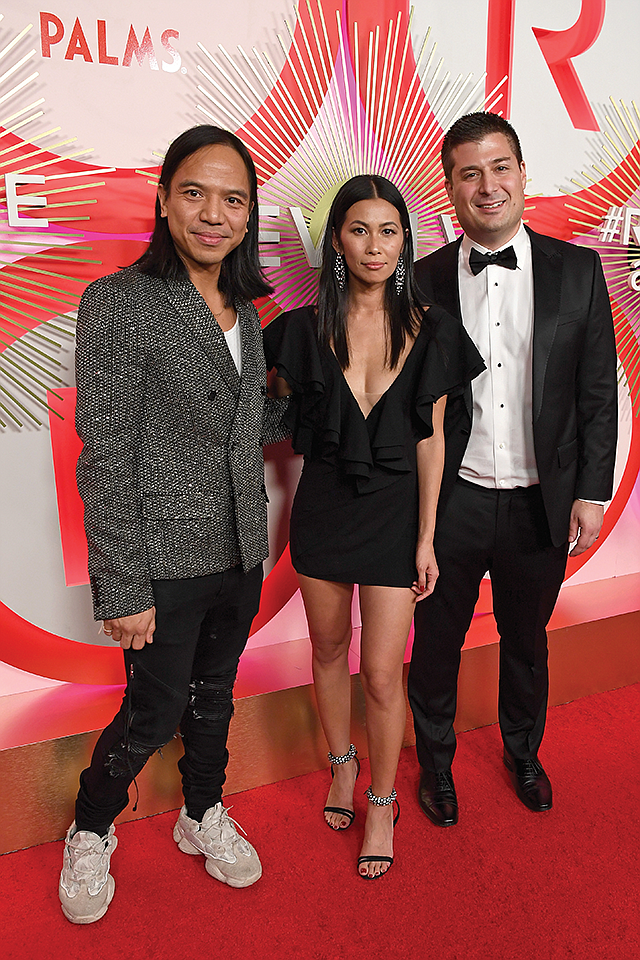 With a constellation of 3,500 social media influencers around the world, Cerritos-based online retailer Revolve says it has built the largest fashion ecommerce business in the United States. Now it's inviting Wall Street to the party.
On May 28, Revolve Group set the terms of its initial public offering in disclosures with the Securities and Exchange Commission. It's hoping to raise $211.7 million, selling on the New York Stock Exchange under the ticker RVLV at a price between $16 and $18. With the funds raised, the company plans to buy out its early investors.
Revolve, which has more than 5.5 million Instagram followers, caters to millennial and Generation Z consumers through a cultivated feed on social media sites, featuring images of carefree cosmopolitan models — much like glossy fashion magazine spreads. The company also throws visually stunning parties, inviting top fashion bloggers and celebrities who post their own photos from the events.
The business has proven profitable. At a time when traditional brick-and-mortar stores are struggling, and retailers like Charlotte Russe Inc. and Nine West Holdings Inc. have filed for bankruptcy, Revolve saw profits grow last year to $30.6 million, up from $5.3 million the previous year.
But Revolve faces some big risks as it opens its exclusive party to the greater public. The company's supply chain depends largely on manufacturers in China where goods exported to the United States will soon be subject to a 25% tariff. That could force Revolve to raise prices, potentially driving some customers away.
And Revolve's marketing model — so dependent on social media influencers — could shift once its public status opens the strategy to greater scrutiny. Analysts said Revolve's reliance on influencers could backfire if consumers sour on its stars or if regulators crack down on content rules for social media.
Revolve declined to comment for this story.
Revolve-olution
Michael Karanikolas and Michael Mente launched the company in 2003 with little experience in fashion. But the two founders were experts in digital media, leveraging customer data and algorithms — along with their now-signature network of social media influencers — to promote and grow Revolve's brands.
The company purchased Alliance Apparel in 2014 and began using that company's manufacturing business to launch Revolve's own brands, including Lovers and Friends, Tularosa, NBD, Majorelle, House of Harlow and Privacy Please.
Revolve relies on a network of 176 suppliers and manufacturers, mostly in China, to churn out fast fashion for its apparel site, including the higher-end Forward by Elyse Walker and a lower-price point apparel site called superdown.
Revolve's brands account for about a third of its sales. The company says shoppers on its websites spend an average of $279 per order.
Last year, the company generated just under $500 million in sales, up from $400 million in 2017. Revolve's main competitors include other ecommerce sites like Vernon-based FashionNova and U.K.-based PrettyLittleThing.
With funds raised from the IPO, Revolve plans to buy back $40.8 million worth of Class B common stock from private equity firm TSG Consumer Partners, which invested $15 million in the company in 2012. TSG also secured a management agreement with the company for $300,000 a year, which Revolve said it will terminate upon the offering, according to filings.
The remainder of the funds will go in part toward strengthening Revolve's brand and expanding international operations, according to the SEC filing. Although the company has no "specific planned use for the proceeds," Revolve said in the filing that it could be used to acquire or invest in additional brands or businesses.
The offering will be held June 7, according to IPOScoop.com.
All about influence
Revolve's top marketing tool is its network of 3,500 social media influencers, often models or fashionistas who amplify Revolve's products on Instagram with images of themselves clad in the brand's clothes on the streets of cities like Paris, Lisbon and Palm Springs.
The company has contracts with more than 40 influencers and gives cash, travel and clothes to more than 250 others for specific events during the year that reinforce the "aspirational Revolve lifestyle." Revolve said the strategy has helped make it profitable for 15 of its 16 years.
This internet-age form of marketing is key to the company's growth, analysts said.
"They are really smart about showcasing their clothes with an interesting background," said Kristin Busk, who directs social media strategy at Santa Monica-based ad agency The Many.
This spring, Revolve expanded its growing presence during the Coachella Valley Music and Arts Festival at its own minifestival at the Merv Griffin Estate in La Quinta. The company dressed more than 750 influencers at its party, received more than $2.5 million in sponsorship dollars and gained more than 130,000 Instagram followers.
"Revolve takes the experiences to another level in terms of the investment," said Conor Begley, president of Tribe Dynamics.com Inc., which tracks influencers in the beauty, fashion and lifestyle industries. Begley said Revolve ranks alongside Gucci, Adidas and FashionNova in terms of social media impact.
As a relatively new phenomenon, social marketing presents potential challenges for brands. Lawyers warn of a possible regulatory crackdown on influencers who don't indicate when content is sponsored. And brands are concerned about fraudulent influencers who boost their profiles by paying for followers, said Michael Froggatt, with research firm Gartner Inc.
"That's a risk with working with influencers," he said.
Supply chain uncertainty
Revolve's dependence on China as a manufacturing hub could become a liability if tariffs are imposed, as planned, on another $300 billion worth of goods including apparel.
"While it is too early to predict how the recently enacted and proposed tariffs on items imported from China will impact our business, such tariffs could require us to increase prices, which could reduce the competitiveness," the company's SEC filing stated.
Camilla Yanushevsky, an analyst with CFRA Research, said investors are growing wary of the apparel, accessories and luxury sector amid growing concerns about trade tension between China and the United States.
"Consumers will see sticker shock in 3-4 months," Yanushevsky wrote in an investor's note May 29, adding, "Margins will also take a hit as price hikes will likely come with a drop in demand."
Yanushevsky said clothing and accessories sales are up so far this year, but they're expected to drop in the second half of 2019.
For reprint and licensing requests for this article, CLICK HERE.