PacWest Execs Move to Denver
FINANCE: BH bank to grow in Rocky Mountain market
Friday, May 24, 2019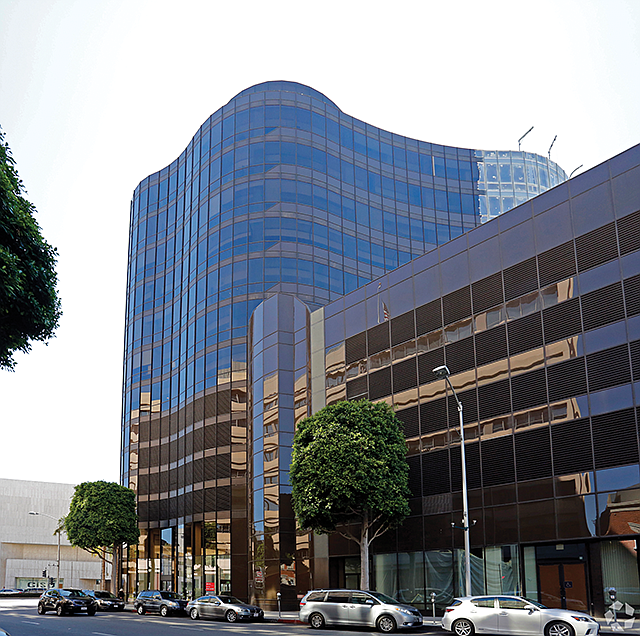 Beverly Hills-based PacWest Bancorp is relocating three of its top executives to Denver and looking to make acquisitions in the Rocky Mountain region as part of what the company said is a plan to establish a beachhead in that market.
In regulatory filings with the Securities and Exchange Commission in recent months, PacWest — parent of the $26 billion-in-asset Pacific Western Bank — disclosed that Chief Executive Matthew Wagner and Chief Financial Officer Patrick Rusnak relocated to the company's Greenwood Village, Colo., office in 2018.
Christopher Blake, chief executive of PacWest's Community Banking Group, is also relocating to Denver.
"While the immediate focus in the Denver market will be on organic growth, we will continue to evaluate M&A (mergers and acquisitions) opportunities that make strategic and financial sense," Rusnak said in an email.
In a mid-April presentation on PacWest's 2019 first quarter results, the bank included some additional details of its expansion plan in Colorado: PacWest said it had added an executive office and a loan production office in Colorado, and it obtained a license to operate a full branch. The Colorado branch location is slated to open between September and December of this year.
Despite the moves of Wagner, Rusnak and Blake, PacWest's headquarters will remain in Beverly Hills, according to Rusnak.
"They (PacWest) think nationally and to be in Denver allows them to think differently than in Beverly Hills," said Christopher Marinac of Atlanta-based research firm Fig Partners. "It's less expensive."
Marinac said last year's federal corporate tax overhaul may have contributed to the PacWest execs' move to the mountains, plus Colorado has significantly lower state income taxes than California. "There is certainly some linkage to that," he said.
PacWest's operations are concentrated mainly in California with 74 branches here and one in North Carolina.
Rusnak said Denver is one of the bank's smaller markets. "We have existing operations in the Denver area that were established prior to opening the Greenwood Village office in 2018, including an SBA (Small Business Administration) operational support center and a venture banking office in Denver," he said.
Rusnak added that Wagner had worked and lived in Denver earlier in his banking career. To support this "new market expansion effort, the company relocated Wagner and other executives to Colorado," Rusnak wrote.
He pointed to the January hiring of Jonathan Lorenz as the bank's Colorado market president. Lorenz was formerly chief executive and chairman of Colorado Business Bank and Arizona Business Bank, the main operating units of Denver-based CoBiz Financial Inc., which were purchased nearly a year ago by Tulsa-based BOK Financial Corp. in a $977 million deal.
Marinac said Colorado is seen by many as a good place to hire executives jettisoned from other banks that merged in recent years. Lorenz's hiring is one example of that, he said.
Rusnak declined to provide information on any other staff or executives who would be relocating. Instead, he said, "We have also added new senior executives to the team in Beverly Hills."
For reprint and licensing requests for this article, CLICK HERE.