LEVELING UP
Immortals tries new strategy to win more of the $1B esports market
Friday, May 24, 2019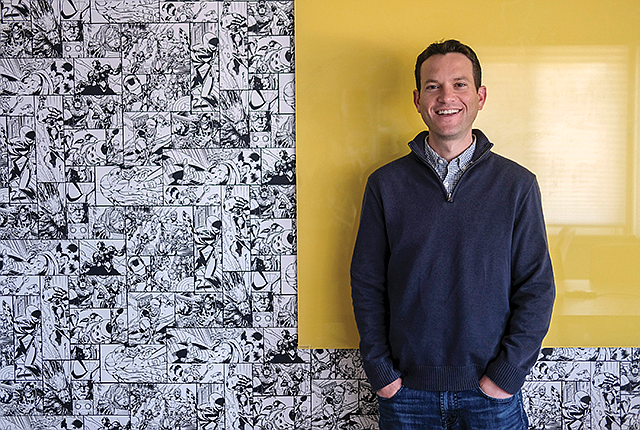 As competition heats up in the esports industry, companies are working out new strategies for winning.
Culver City-based Immortals started out five years ago with aspirations to build professional esports teams. But in the last two years, it's scaled back to focus largely on ownership of one team, the Overwatch League's Los Angeles Valiant, while expanding into other business lines that cater to fans, players and sponsors in multiple markets. It's also beefing up its leadership team, recruiting a new chief executive, and well-known board members and investors.
The goal: to grow the company's share in the nearly $1 billion global competitive videogaming business.
"This is a 10-year journey, not a one-year journey," said Chief Executive Ari Segal, who joined Immortals in 2017 and took over the top spot from founder Noah Whinston late last year.
Segal called today's esports market a "Venn diagram." One circle encompasses consumers willing to pay money to watch professional esports, he said. The other, overlapping circle includes avid gamers who are indifferent to esports leagues. Segal said Immortals is trying to court both audiences.
He wouldn't disclose details of the company's financial performance. He said Immortals is more interested in experimenting with growth models than prioritizing profitability.
Outside observers say it's wise for the esports company to diversify beyond its "Overwatch" team — particularly as it remains unclear to many in the industry how best to capitalize on the rising popularity of professional esports leagues.
Nontraditional players
Immortals burst onto the scene under the guidance of then-21-year-old Whinston, part of a wave of entrepreneurs seeking to build professional teams.
Segal joined the company in 2017 after years in traditional sports, working for professional hockey teams including the National Hockey League's Arizona Coyotes. Segal joked that hockey might not seem like an ideal sport for a desert city, but he said he liked the challenge of getting locals interested in a new pastime. As he called it: "Traditional sports in nontraditional contexts."
While working for the Coyotes, Segal repeatedly came into contact with Anschutz Entertainment Group Inc. through its venues and facilities. The downtown-based company, which owns L.A. Live among other properties, invested in Immortals in 2017 as part of a wave of established entertainment companies putting money into upstart esports ventures.
According to Segal, AEG encouraged him to take a leadership role at Immortals where he'd take on the challenge of developing a business model for another sport in a nontraditional context.
Prev Next
For reprint and licensing requests for this article, CLICK HERE.