LA Weekly Talks Progress
Lawsuit over leadership moves toward mediation
Friday, May 24, 2019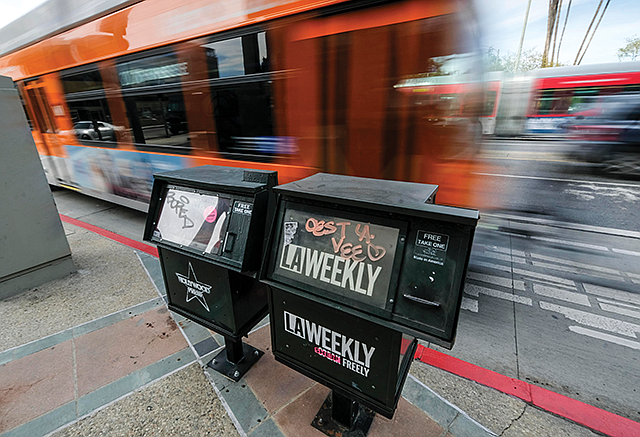 A lawsuit pitting one owner of the LA Weekly against the others is nearing resolution, according to a source close to the case.
David Welch sued his Weekly investment partners including publisher Brian Calle in August for breach of fiduciary duty. Welch's complaint claimed Calle alienated readers and advertisers with staff layoffs, event cancellations, and favorably reaviewing a cannabis company for which Calle is a paid consultant.
Los Angeles County Superior Court Judge Dalila Corral Lyons agreed last week to postpone a case hearing due to an upcoming mediation.
The alternative weekly has continued to publish a paper amid its legal woes though the publication has shrunk from 39 pages last year to 22 pages in recent months.
For reprint and licensing requests for this article, CLICK HERE.