Group Pushes for Nightlife Bill
Alliance wants state to extend alcohol serving hours to 4 a.m.
Friday, May 24, 2019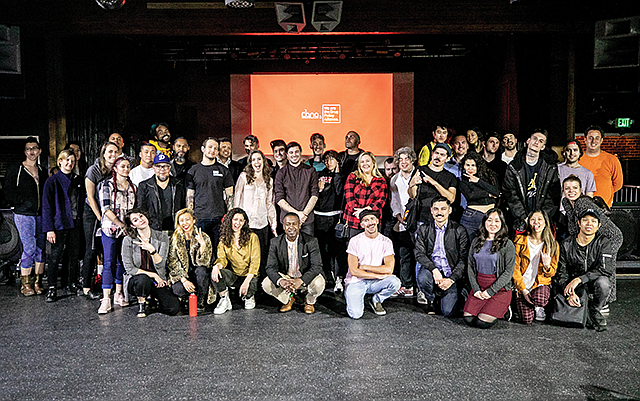 A new Los Angeles business group has been formed, with its first aim to change a 1935 California law banning alcohol sales from 2 a.m. to 6 a.m.
Ross Gardiner, co-founder and creative director of Hollywood-based advertising agency Black Circle Media, formed the Los Angeles Nightlife Alliance earlier this year. Community partners, a Chinatown nonprofit foundation, is providing administrative support for the alliance in exchange for receiving a percentage of funds raised by the fledgling nonprofit.
The organization's members are companies whose livelihood is live entertainment including venues, concert promoters and ticketing companies.
The industry's biggest players — Beverly Hills-based Live Nation Entertainment Inc. and downtown-based Anschutz Entertainment Group Inc. — are not currently involved. But promoter Spaceland Presents, which Live Nation acquired May 17, is part of the coalition, and so is San Francisco-headquartered Eventbrite Inc., which provides ticketing services for many Los Angeles venues with seating capacities of less than 1,000.
The alliance is advocating for state legislation that would expand serving hours to 4 a.m. in certain locales including Los Angeles. The alliance is scheduled to meet July 11th with legislators, including bill sponsor Assembly member Miguel Santiago (D-Los Angeles).
The statehouse previously tabled such legislation, saying it needed further study.
Gardiner acknowledged that there is not an economic impact study clearly stating how expanding serving hours would benefit the businesses in his alliance.
But he said changing serving hours would be a step toward making Los Angles have a nightlife economy closer to New York City and London.
CORRECTION: An earlier version of this story mischaracterized the relationship between Nightlife Alliance and Community Partners. The story also misstated that the alliance had met with legislators, when such a meeting has been rescheduled.
For reprint and licensing requests for this article, CLICK HERE.