Garcetti Delays Port Vote Again
Mayor seeks automation deal between union, LA terminal
Friday, May 24, 2019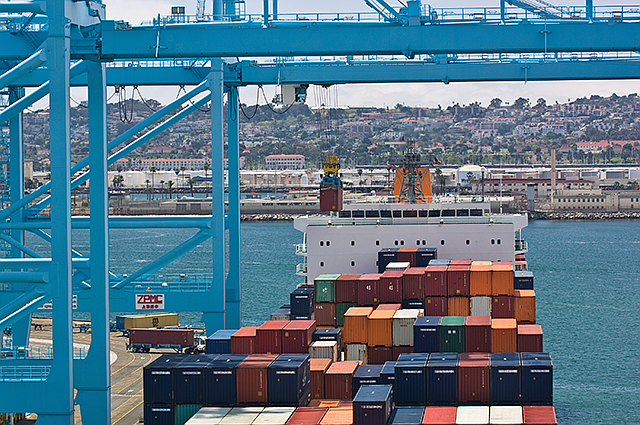 A controversial effort to automate work at the Port of Los Angeles was delayed once again on May 16, as Mayor Eric Garcetti continues to broker talks between the dockworkers union and a port operating company.
Garcetti asked the Los Angeles Board of Harbor Commissioners, which oversees operations at the nation's busiest container port, to delay for 30 days the vote on a coastal development permit that would pave the way for automation.
A spokesperson for Garcetti declined to provide any details of the negotiation.
The permit would allow APM Terminals, a subsidiary of Danish shipping and oil conglomerate A.P. Møller - Maersk, to add 100 self-driving vehicles that stack cargo at their terminal at Pier 400.
That terminal is the city-run port's largest, and APM maintains that it needs to make the shift to stay competitive.
The International Longshore and Warehouse Union has contested the permit, saying it could cost 700 dockworker positions.
The item has been tabled for months by the commission. It was supposed to be heard on May 16, the mayor's original deadline, but Garcetti later asked port officials to leave it off the agenda pending negotiations.
Large-scale protests organized by the union have drawn legislators and other workers to the cause.
For reprint and licensing requests for this article, CLICK HERE.