Fika Raises $76 Million Fund
FINANCE: VC aims to lead seed rounds in B2B tech startups
Friday, May 24, 2019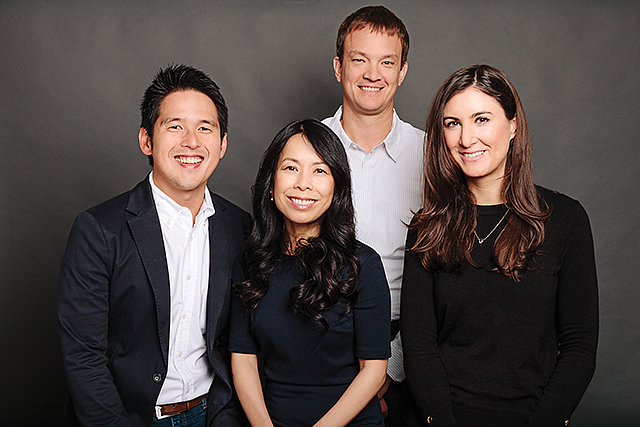 West Los Angeles-based investor Fika Ventures announced May 23 it completed the raise of a $76 million fund, the VC's second since its 2017 launch.
Fika Ventures primarily invests in seed and preseed rounds for business-to-business software and financial technology startups, said co-founder Eva Ho.
"We're taking on a franchise model, wanting to build multiple funds over several years. We would love to see a $100 million raise in the future," Ho said.
Fika takes at least 5% ownership in each company it invests in, Ho said, adding that with this second fundraise, Fika will increase its average initial investment from $500,000 to $1 million, and will go up to $1.5 million.
Throughout the investment of its first fund, Fika Ventures led only 30% of deals in its portfolio companies. Ho said she hopes to increase that percentage with Fika's second fund.
The venture capital firm doesn't exclusively invest in the L.A. market, but roughly half of its capital is dedicated to local firms.
OpenPath Inc., based in Culver City, is one of Fika's most successful portfolio companies. OpenPath develops building-access systems that let employees or residents open doors with mobile phones instead of key cards or keys. Fika has contributed to each of OpenPath's two funding rounds including its most recent $20 million raise in July 2018. To date, OpenPath has raised $27 million.
Another Fika company on the rise is Pasadena-based artificial intelligence developer Elementary Robotics Inc., which raised $4.6 million in a December 2018 round led by Fika. Elementary Robotics has raised roughly $5 million since its 2017 launch.
The venture capital firm has also invested in Venice-based in-home daycare startup WeeCare Inc. and downtown-based online arbitration platform FairClaims Inc.
Ho said many seed and early stage investors face challenges securing returns on investment given the low rate of startup success and a lack of hard metrics during early years of operation. "If it's pre-seed (round) it's a lot about the quality of the founder," Ho said, "their story and its connection to the problem they're solving."
She added that the firm focuses on one big question: "Is the problem (the founder) is solving big enough to be venture backed?"
In addition to her work at Fika, Ho is a co-founder of AllRaise, a nonprofit dedicated to boosting the number of women and women of color at venture capital firms — particularly in leadership roles.
For reprint and licensing requests for this article, CLICK HERE.