Cosmetix West Sets Expansion
Beauty products maker leases warehouse space in Torrance
Friday, May 24, 2019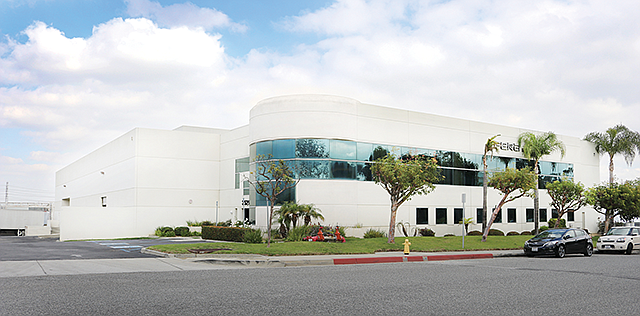 Cosmetix West, an El Segundo-based fragrances and beauty products manufacturer, is expanding into a new space in Torrance — a city where brokers say manufacturing is thriving.
The company signed a lease to take over roughly 35,000 square feet at 3521 Challenger St., a 30-year-old industrial building currently occupied by Fera International Corp., an apparel and skiwear manufacturer. Cosmetix West, which operates in two other locations in El Segundo, plans to use the Torrance building for product design and distribution.
Fera is moving its operation to another building it owns in the South Bay and is leasing the Challenger Street building to Cosmetix West.
Fera is a family owned and operated company founded in 1978 by Betty Tung, who had a background in chemical engineering. Her father led a Hong Kong-based manufacturer.
Klabin Co./CORFAC International, which represented Fera, announced the deal May 20. The five-year lease is valued at $2.5 million.
CBRE Group Inc.'s Robert Flores and John Lane represented Cosmetix West.The Klabin Co./CORFAC International's Courtney Bell and Todd Taugner represented Fera.
"Torrance continues to emerge as one of the most desirable cities in the Los Angeles region for manufacturers to do business, a key reason why this transaction was finalized in a short period of time," Bell said in a statement.
It's been a busy time for the industrial market, as ecommerce has increased the need for industrial space to manufacture and distribute products quickly. In the first quarter of 2019, 9.3 million square feet of industrial space sold or leased in L.A. County, according to data from Jones Lang LaSalle Inc.
For reprint and licensing requests for this article, CLICK HERE.